LATEST HEADLINES & STORIES
Wild Card Weekend: NFL Pro Football Picks
The playoffs arrive in style with four wild card games over the weekend. Saturday has Arizona at Carolina, followed by the clash of AFC North teams, as the Ravens visit the Steelers. Sunday's featured games are the Bengals at the Colts in the AFC, while the NFC showcases the Lions at the Cowboys. Fearless Rick's NFL Picks, 12/31/2014
Big Bowl Picks: Fiesta, Orange, Rose, Sugar
New Year's Eve has the Fiesta Bowl, pitting Boise State against the Arizona Wildcats, followed by the Orange Bowl, with Mississippi State taking on Georgia Tech.
New Year's Day brings the Rose and Sugar Bowls, the winners advancing to the national championship. In the Rose Bowl, Oregon Meets unbeaten Florida State. Alabama and Ohio State face off in the Sugar Bowl from New Orleans. Fearless Rick's College Football Picks, 12/29/2014
NCAA Week 4 College Football Bowl Picks
The last of the bowls from January 1 January 4 features some incredible match-ups, like Minnesota-Missouri in the Citrus Bowl, Wisconsin-Auburn in the Outback Bowl, Michigan State vs. Baylor in the Cotton Bowl, Kansas State vs. UCLA in the Alamo Bowl and Florida vs. East Carolina in the Birmingham Bowl. Fearless Rick's College Football Picks, 12/29/2014
NCAA Week 3 College Football Bowl Picks
Competition heats up as bowl season rolls on, with games all week long. Monday: Liberty: West Virginia-Texas A&M; Russell Athletic: Clemson-Oklahoma; Texas: Texas-Arkansas. Tuesday: Music City: Notre Dame-LSU; Belk: Louisville-Georgia; Foster Farms: Maryland-Stanford. Wednesday: Chick-fil-A: Mississippi-TCU. Fearless Rick's College Football Picks, 12/28/2014
Week 2 NCAA College Football Bowl Picks
Week Two of bowl season kicks off in the Bahamas, when Western Kentucky meets Central Michigan, and continues through Saturday. Solid match-ups include Rutgers vs. North Carolina (Quick Lane Bowl), Duke vs. Arizona State (Sun), Miami vs. South Carolina (Independence), Boston College vs. Penn State (Pinstripe), and Nebraska vs. USC in the Holiday Bowl. Fearless Rick's College Football Picks, 12/23/2014
Week 17 NFL Pro Football Picks
Only a few minor details to be sewn up in the final week of the regular season. One more wild card to be filled in the AFC, with the Ravens and Chargers having the best opportunities, while five NFC teams share 11-4 records going into Sunday. Impact games are Carolina at Atlanta, Cincinnati at Pittsburgh, and Detroit at Green Bay. Fearless Rick's NFL Picks, 12/23/2014
NCAA College Football Bowl Picks Week 1
It's Bowl Season, the start of 38 clashes of college teams, culminating with the national championship games in January. We kick off coverage with Nevada vs. Louisiana-Lafayette in the New Orleans Bowl and make predictions on all bowl games including what should be the best game Saturday, the Las Vegas Bowl, featuring Colorado State vs. Utah. Monday's games include the Miami Beach Bowl, pitting BYU vs. Memphis. Fearless Rick's College Football Picks, 12/17/2014
Week 16 NFL Pro Football Picks
With the Colts, Patriots and Broncos having wrapped up divisional titles in the AFC South, East and West, the NFC is still very much wide open, Arizona the only NFC team to have secured a playoff berth, but they face a test from Seattle this week. Other games, involving Dallas, Philadelphia, Green Bay, Atlanta, Carolina and New Orleans will have impact on the upcoming playoffs. Fearless Rick's NFL Picks, 12/15/2014
NCAA College Football Picks Week 16: Army-Navy
An annual meeting of teams representing the armed services closes out college football's regular season. Fearless Rick's College Football Picks, 12/11/2014
NFL Week 15 Pro Football Picks
Coming down the home stretch of the regular season, the week's top games includes Thursday's Cardinals at Rams contest, then Sunday's best: Cincinnati at Cleveland, Houston at Indianapolis, Miami at New England, Denver at San Diego, San Francisco at Seattle, and, Dallas at Philadelphia. Fearless Rick's NFL Picks, 12/9/2014
Week 15 NCAA College Football Rankings
Conference champions have been crowned; the last ranking prior to bowl season has the top four as (1) Florida State, (2) Alabama, (3) Oregon, (4) Ohio State. Downtown Magazine's NCAA Top 25 Rankings, 12/8/2014
Championships: NCAA College Football Picks Week 15
The games this weekend will determine which teams go to the national championship four-team playoff, but the results are hardly cast in stone as Alabama meets Missouri in the SEC, Wisconsin battles Ohio State in the Big Ten, Oregon faces Arizona in the PAC-12, and Florida State and Georgia Tech decide the ACC. Fearless Rick's College Football Picks, 12/3/2014
NFL Pro Football Picks for Week 14
Tempus Fugit. After this week's action, there will be only three weeks left to the regular season. Major games this weekend include Thursday night's Dallas at Chicago affair, then Sunday games, Pittsburgh at Cincinnati, Baltimore at Miami, Buffalo at Denver, KC at Arizona, Seattle at Philadelphia, and, New England at San Diego. Fearless Rick's NFL Picks, 12/2/2014
NCAA Week 14 College Football Rankings
With the demise of Mississippi State (losers to arch-rival Mississippi), the Top four are Florida State, Alabama, Oregon and TCU, with Baylor and Ohio State on the outside looking in. Downtown Magazine's NCAA Top 25 Rankings, 12/1/2014
Week 14 College Football Picks: Rivalry Week
Gobble up some grand college football this Thanksgiving weekend. Top games are TCU at Texas, Stanford at UCLA, Arizona State at Arizona, Florida at Florida State, Minnesota at Wisconsin, Oregon at Oregon State, and the huge Iron Bowl, Auburn at Alabama. Fearless Rick's College Football Picks, 11/26/2014
Week 13 NFL Pro Football Picks
A plethora of games without playoff meaning, but still a number of good ones, headlined by the Patriots at Green Bay and Denver at Kansas City. Fearless Rick's NFL Picks, 11/25/2014
Week 13 College Football Rankings
Top five remain Florida State (11-0), Alabama (10-1), Oregon (10-1), Baylor (9-1), and, Ohio State (10-1) Of the top 10, only #10 Mississippi lost in week 13, to Arkansas. Duke, Nebraska and Utah dropped out of the rankings. Downtown Magazine's NCAA Top 25 Rankings, 11/24/2014
Week 13 NCAA College Football Picks
Some quality collegiate action this weekend, as Kansas State plays at West Virginia, Arizona travels to Utah, Wisconsin is at Iowa, Arkansas hosts Mississippi, Louisville is at Notre Dame and USC meets UCLA in a contest for more than just SoCal bragging rights. Fearless Rick's College Football Picks, 11/19/2014
Week 12 NFL Pro Football Picks & Analysis
Best match-ups of the week include the Detroit Lions at New England Patriots, Arizona Cardinals at Seattle Seahawks, Miami Dolphins at Denver Broncos, and Baltimore Ravens at New Orleans Saints (Monday night). Fearless Rick's NFL Picks, 11/18/2014
Week 12 College Football Rankings
Alabama knocked off Mississippi State and Florida State came from behind to down the Miami Hurricanes, keeping the Seminoles on top of the college rankings without opposition, now that the only other unbeaten team in Division 1-A is Conference USA's Marshall, also 10-0. Downtown Magazine's NCAA Top 25 Rankings, 11/17/2014
Week 12 NCAA College Football Picks
Two games - Florida State at Miami, and, Mississippi State at Alabama - dominate the college football landscape this weekend, though there will be plenty of interest in lesser match-ups like Clemson at Georgia Tech, Nebraska at Wisconsin, and, Auburn at Georgia. Fearless Rick's College Football Picks, 11/12/2014
Week 11 NFL Pro Football Picks & Analysis
Some teams are beginning to think playoffs. Those less fortunate are looking forward to golf and the Spring draft. Games of note and interest include Cincinnati at New Orleans, Seattle at Kansas City, Detroit at Arizona, the Eagles at Green Bay, and New England at Indianapolis, Sunday night. Fearless Rick's NFL Picks, 11/11/2014
Week 11 College Football Rankings
As of today, Downtown Magazine has Florida State #1, Mississippi St. #2, Alabama #3, and Oregon #4, but that will change, as Alabama's Crimson Tide hosts the Mississippi State Bulldogs this Saturday. Downtown Magazine's NCAA Top 25 Rankings, 11/10/2014
Week 11 NCAA College Football Picks
Poet William Blake might enjoy this weekend, featuring no less than four Tiger teams in action, starting with Clemson at Wake Forest on Thursday night, followed by Memphis at Temple on Friday, Texas A&M at Auburn, and Alabama at LSU on Saturday. Other non-tiger games of note are Kansas State at TCU, Ohio State at Michigan State, Notre Dame at Arizona State, and Oregon at Utah. Fearless Rick's College Football Picks, 11/5/2014
NFL Pro Football Picks for Week 10
Plenty of solid games this weekend beignning with Thursday's Cleveland at Cincinnati fete in the battle for Ohio and extending through Sunday with the 49ers visiting New Orleans, Dolphins at Lions, Chiefs at Bills, Bears and packers and Monday night's Panthers at Eagles. Fearless Rick's NFL Picks, 11/4/2014
Fearless Week 10 College Football Rankings
#3 Georgia, #4 Mississippi and #7 East Carolina all were losers in Week 10, a second less on the season for each team. Surprising Marshall is 8-0 and #3, followed by Alabama, Oregon, Michigan State and Auburn in Downtown Magazine's NCAA Top 25 Rankings, 11/3/2014
Week 10 NCAA College Football Picks
The weather cools as November beckons, but college football heats up with key meetings like Florida State at Louisville on Thursday. Saturday's action brings TCU to West Virginia, Auburn at Mississippi, Arkansas at Mississippi State, Stanford at Oregon, Nortre Dame at Navy, and Utah visiting Arizona State. Fearless Rick's College Football Picks, 10/29/2014
NFL Pro Football Week 9 Analysis & Picks
No team has emerged as a dominant force, with the possible exception of Denver, but they will be tested when they travel to New England in this week's premier match-up. Other intriguing games include Thursday's New Orleans at Carolina meeting, and, on Sunday, the Cardinals at Dallas, Eagles at Houston, Ravens at Steelers and Monday night's Indianapolis at the New York Giants. Fearless Rick's NFL Picks, 10/28/2014
NCAA College Football Rankings for Week 9
A fairly quiet weekend in the college ranks saw just two teams losing in the Top 25, though one of them was our #2 unit from last week, Mississippi, who suffered their first loss of the season, leaving just Florida State, Mississippi State and Marshall as the only undefeated teams in Division 1-A. Downtown Magazine's NCAA Top 25 Rankings, 10/27/2014
NCAA College Football Picks Week 9
Big games in big conferences include Michigan vs. Michigan State and Ohio State at Penn State in the Big Ten, Texas at Kansas State and West Virginia at Oklahoma State in the Big 12, Oregon at Cal and USC at Utah in the PAC-12, while Alabama travels to Tennessee, Auburn hosts South Carolina, Mississippi visits LSU and Mississippi State goes to Kentucky in the SEC. Fearless Rick's College Football Picks, 10/22/2014
NFL Pro Football Week 8 Picks
To the half-way point in the season, some separation in divisional races and conference dominance may be on the plate as the Bengals host the Ravens, San Diego visits Denver, the Cardinals host the Eagles, the Saints welcome the Packers to New Orleans and the Redskins travel to Dallas. Fearless Rick's NFL Picks, 10/21/2014
Week 8 NCAA College Football Rankings
Florida State's stinging win over #3 Notre Dame kept the Seminoles #1 for the eighth straight week, while #2 Baylor and #9 Oklahoma took losses. Downtown Magazine's NCAA Top 25 Rankings, 10/20/2014
Week 8 NCAA College Football Picks
18 games scrutinized from this week's college football slate, the biggest of which is the showdown of unbeaten teams, as Notre Dame travels to Florida State on Saturday night. Fearless Rick's College Football Picks, 10/15/2014
Picks, Predictions for NFL Pro Football Week 7
As the NFL settles into mid-season form, some teams seek separation while others try to hold onto post-season dreams. Key meetings include Carolina at Green Bay, Cincinnati at Indianapolis, Atlanta at Baltimore, Kansas City at San Diego and the 49ers at Denver. Fearless Rick's NFL Picks, 10/14/2014
Week 7 NCAA College Football Rankings
Auburn, TCU, Georgia Tech and Arizona were all beaten in week 7, leaving just six undefeated teams in Division 1-A, led by Florida State, Baylor, Notre Dame, Ole Miss, Mississippi State and Marshall. Downtown Magazine's NCAA Top 25 Rankings, 10/13/2014
Week 7 NCAA College Football Picks
Any number of key games for your college grid appetite this weekend as Texas meets Oklahoma, Georgia vistis Missouri, TCU travels to Baylor, Nussissippi State hosts Auburn, Oregon plays at UCLA, Alabama is at Arkansas, Ole Miss plays at Texas A&M and Arizona hosts USC. Fearless Rick's College Football Picks, 10/8/2014
Fearless NFL Pro Football Picks for Week 6
After a rousing week 5, the NFL is seriously competitive with no undefeated teams and only two - Jacksonville and Oakland - without a victory. The pace heats up as the Colts visit the Texans in Houston, Carolina plays at Cincinnati, the revinvigorated Bills host the Patriots, Dalls plays at Seattle and, on Monday, the the Giants and Eagles meet in Philadelphia. Fearless Rick's NFL Picks, 10/7/2014
Week 6 NCAA College Football Rankings
A wild weekend sent 10 of the Top 25 teams - five from the top 10 - to defeat, reducing the ranks of the unbeaten from 17 to 10. Downtown Magazine's NCAA Top 25 Rankings, 10/6/2014
Week 6 NCAA College Football Picks
Some contentious contests grace the offerings in week six, including Arizona at Oregon on Thursday night, Lousville at Syracuse on Friday, followed by the saturday showcase of Texas A&M at Mississippi State, Baylor at Texas, Alabama at Ole Miss, Stanford at Notre Dame, Arizona State at USC, Miami at Georgia Tech, and Nebraska at Michigan State, among others. This should prove to be a pivotal week for teams seeking bigger prizes. Fearless Rick's College Football Picks, 10/1/2014
Week 5 NFL Pro Football Picks
3-0 Arizona plays at Denver Sunday afternoon in the weekend's premier match-up, while Thursday night offers an NFC North tilt, with Minnesota visiting Green Bay. Other games of interest include Baltimore at Indianapolis, the Bears at Carolina, Houston at Dallas, Sunday night's Bengals at Patriots test, and Monday's Seattle at Washington fete. Fearless Rick's NFL Picks, 9/30/2014
Week 5 NCAA College Football Rankings
With Duke's loss at Miami, 16 teams ended week five undefeated, including five from the SEC West division. Downtown Magazine's NCAA Top 25 Rankings, 9/29/2014
NCAA College Football Picks Week 5
Rolling right along into week five, Thursday night offers two quality games, Texas Tech at Oklahoma State and UCLA at Arizona State. Saturday's slate includes Arkansas at Texas A&M, Standford at Washington, Missouri at South Carolina, Oregon State at USC and a host of other interesting contests. Fearless Rick's College Football Picks, 9/24/2014
Week 4 NFL Pro Football Picks
With the conclusion of this week, 1/4 of the NFL regular seaon will be complete and only one team - Philadelphia - has the chance to be 4-0 because the Bengals and Cardinals have the week off. Philly hopes will reside near San Francisco Bay, as they take on the 49ers in a late Sunday afternoon game. Other interesting meetings include New England at Kansas City (Monday), Detroit at the NY Jets, Green Bay at Chicago and the Titans at the Colts. Fearless Rick's NFL Picks, 9/23/2014
Week 4 NCAA College Football Rankings
With college football going to a four-team playoff this year, the top four in Downtown Magazine's ranking (as well as the official polls) are tenuous picks at best, as Florida State, Oklahoma, Oregon and Alabama each struggled to some degree to remain unbeaten. A slew of teams - including Auburn, Notre Dame, UCLA, Ole Miss, and Baylor are nipping at their heels. Downtown Magazine's NCAA Top 25 Rankings, 9/22/2014
NCAA Week 4 College Football Picks
Time flies. It's already week four and the top teams are lining up for action this week as Florida State hosts Clemson in an ACC battle, Oklahoma travels to West Virginia in the Big 12, Oregon is at Washington State in the PAC-12, and the SEC has Florida at Alabama and Mississippi State at LSU. Fearless Rick's College Football Picks, 9/17/2014
NFL Pro Football Week 3 Picks
Fun, fun, fun in Week 3, with the Vikings heading to the Big Easy for a meeting with the winless Saints, Baltimore at Cleveland, Green Bay at Detroit, San Diego at Buffalo (suddenly a big game), and Denver at Seattle. Sunday night and Monday night games look like stinkers but could break up the boredom, maybe. Fearless Rick's NFL Picks, 9/16/2014
Week 3 NCAA College Football Rankings
A number of upsets rocked the middle of Downtown Magazine's Top 25 rankings, though a few were somewhat expected. Downtown Magazine's NCAA Top 25 Rankings, 9/15/2014
NCAA Week 3 College Football Picks
A boatload of college football excitement begins on Thursday night when BYU hosts Houston, and continues on Saturday with UCF at Missouri, Georgia at South Carolina, Purdue at Notre Dame, USC at Boston College, Penn State at Rutgers and Tennessee at Oklahoma. Fearless Rick's College Football Picks, 9/4/2014
Week 2 NFL Pro Football Picks
Complete with sordid story-lines (Ray Rice, Patriots' poor performance) the NFL kicks off Week Two with the usual assortment of intriguing games, not the least of which will be Thursday's Steelers-Ravens hook-up in Baltimore Other key games on Sunday include Detroit at Carolina, Atlanta At Cincinnati, New England at Minnesota, Kansas City at Denver and Monday night's Philadelphia at Indianapolis thriller. Fearless Rick's NFL Picks, 9/9/2014
Week 2 NCAA College Football Rankings
While many of the teams in the rankings had walkover games, a few - particularly teams from the Big Ten, Michigan State, Ohio State and Michigan, went down in flames to ranked foes. Stanford lost a key game to in-state rival USC, making the top five teams - Florida State, Oklahoma, Oregon, Alabama and Baylor, look pretty solid. Downtown Magazine's NCAA Top 25 Rankings, 9/8/2014
Week 2 College Football Picks
After a long and exciting opening weekend of college football, Week 2 offers some serious match-ups that will have impact throughout the season. In the most-highly-anticiapated games Saturday, USC plays at Stanford, Michigan visits the Ducks of Oregon, BYU plays at Texas, Notre Dame hosts Michigan, and Virginia Tech travels to Ohio State. Fearless Rick's College Football Picks, 9/3/2014
NFL Open For Business: Week 1 Picks
The NFL regular season opens Thursday night with the Green Bay Packers visiting the champion Seattle Seahawks. On Sunday, a raft of quality match-ups includes Tennessee at Kansas City, Cincinnati at Baltimore, the 49ers at Dallas and the Colts at Broncos. Monday night's double-header features the Giants at Detroit and San Diego at Arizona. Fearless Rick's NFL Picks, 9/2/2014
NCAA Week 1 College Football Rankings
Three teams from our preseason rankings went down in flames - South Carolina, UCF and Wisconsin - but the Top Five remain intact with Florida State #1, followed by Michigan State, Oklahoma, Oregon, and a somewhat shaky Alabama. Downtown Magazine's NCAA Top 25 Rankings, 9/1/2014
NFL Preseason Pro Football Picks: Week 4
With the final week of preseason games - all on Thursday - the NFL is almost ready for prime time, but this is a chance for fantasy players to peer deep into teams' rosters, as starters will, for the most part, be sitting these out. A couple of games to keep an eye on are Indianapolis at Cincinnati, New England at the Giants, Chicago at Cleveland, and Baltimore at New Orleans. Fearless Rick's NFL Picks, 8/26/2014
COLLEGE FOOTBALL RETURNS THIS WEEKEND!!!
While the pros will be still going through preseason motions, it gets real in the college ranks as the 2014 season kicks off officially Thursday night with an SEC treat, Texas A&M at South Carolina. The football weekend continues with key games, including Boise State vs. Ole Miss, Penn State vs. UCF in Ireland, a wounded Ohio State at Navy, West Virginia at Alabama, Fresno State at USC, national champion Florida State vs. Oklahoma State, Wisconsin at LSU and even a Monday nighter, Miami at Louisville. Fearless Rick's College Football Picks, 8/25/2014
Week 3 NFL Preseason Pro Football Picks
After posting an 11-4-1 mark in week 2, Fearless Rick looks to stay on the winning side into the third week of preseason play. Key games include Pittsburgh vs. Philadelphia, Carolina at New England, Chicago at Seattle, the Saints visiting the Colts and Sunday's double-header of San Diego at San Francisco and Cincinnati at Arizona. Fearless Rick's NFL Picks, 8/19/2014
Week 2 NFL Preseason Pro Football Picks
Starters will get more playing time this week, meaning probably more scoring for first unit offenses. Some of the better games appear to be Philadelphia at New England, San Diego at Seattle, Denver at San Francisco, Sunday night's KC at Carolina tilt, and Monday's Cleveland at Washington offering. Fearless Rick's NFL Picks, 8/12/2014
NFL Week 1 Preseason Pro Football Picks
At last! A full slate of preseason games to break up the summer doldrums with multiple games on Thursday, Friday and Saturday. Some intriguing matchups include Seattle at Denver in a rematch of last season's Super Bowl, San Francisco at Baltimore, Cincinnati at Kansas City, the Eagles at the Bears and the Saints making a visit to St. Louis. Fearless Rick's NFL Picks, 8/6/2014
College Football Preseason Top 25, Teams 1-10
We're not going to spoil the surprise in naming the preseason Top Ten right here. You'll just have to click ahead to find out which teams earned the top spots in Downtown Magazine's ninth annual Preseason Top 25. Fearless Rick's College Football Picks, 8/5/2014
College Football Preseason Top 25, Teams 11-25
Saving the reveal of the Top Ten for later this week (actually, August 5), Downtown Magazine previews the 2014 NCAA college football season with the #11-25 teams. Fearless Rick's College Football Picks, 8/4/2014
Hall of Fame Game: Giants v. Bills
Buffalo and the Giants head to Canton, Ohio for the first preseason game of 2014, with the Bills a slight favorite. Eli Manning and E.J. Manuel face off in a first-quarter duel as the pros kick off. Fearless Rick's NFL Picks, 7/30/2014
NFL & NCAA Football 2014-15
It's mid-July, baseball's All-Star break, which can only mean one thing: Football is just weeks away. With the Hall of Fame game set for August 3, Downtown Magazine is pleased to begin its coverage of the NFL and NCAA with another season of sensational pro and college football picks by our own Fearless Rick.
Coverage starts with NFL previews, the preseason college Top 25 and on to preseason game picks in August. Our schedule of NFL division previews is HERE, starting with the AFC East and proceeding through the rest of the league. (Links will go live when previews are available)
AFC Previews: EAST || NORTH || SOUTH || WEST
NFC Previews: EAST || NORTH || SOUTH || WEST
Fearless Rick's NFL Pro Football Picks, 7/15/2014 - 7/26/2014
TOURNEY TIME!
68 teams begin the March through Madness in the 2014 NCAA Men's Basketball Championship which begins with a pair of games on Tuesday and two more Wednesday night. CBD has put together some scenarios to help make picking the perfect bracket possible (LOL). College Basketball Daily, 3/18/2014
The Biggest Bubble of All Time is About to Be Popped
With the bull market now beyond the five-year mark and the Dow Industrials displaying a pattern that may result in a change to the primary trend, the financial bubble induced in stocks by the Fed and central banks has just about run its course. Depending on one's situation and outlook, the results could be devastating or enlivening. While this may sound like the boy crying wolf again, conditions are ripe for a radical reordering of the global financial system. Money Daily, 3/13/2014
NFL Super Bowl XLVIII: Denver Broncos vs. Seattle Seahawks

Record-setting Peyton Manning brings his explosive Denver Bronco offense to MetLife Stadium in New Jersey to face the Seattle Seahawks, the league's best defense, in Super Bowl XLVIII. The outdoor game on February 2nd figures to be one of the more competitive contests of the season, with multiple angles for either team. Fearless Rick's NFL Pro Football Picks, 1/24/2014
Accidental Farmer: DIY Passive Solar Heat
The Accidental Farmer updates Rick's Natural and presents Part One of his series on building passive solar heating units to be employed this Spring on the patio/greenhouse. Part One is described as the "part that goes down easy." Accidental Farmer, 1/22/2014
NFL Pro Football Picks: Conference Championships

Just four teams remain on the road to Super Bowl XLVIII, with conference champions advancing. Both games are Sunday, January 19, as the AFC title is decided first, when Tom Brady and the New England Patriots head to Denver to meet Peyton Manning and the high-flying Broncos at 3:00 pm.
The 6:30 game is the NFC championship, pitting the home-standing Seattle Seahawks against the visting San Francisco 49ers. Fearless Rick's NFL Pro Football Picks, 1/14/2014
NFL Pro Football Picks: Divisional Playoffs
Four more games this weekend, the winners qualifying for the AFC and NFC championships on the road to Super Bowl XLVIII. Saturday features the New Orleans Saints at the Seattle Seahawks, followed by the Indianapolis Colts at New England. Sunday's match-ups are San Francisco at Carolina early, and the late game, San Diego at Denver. Fearless Rick's NFL Pro Football Picks, 1/7/2014
Seminoles Are #1 in Final Top 25 Rankings
With a thrilling 34-31, victory over the Auburn Tigers, the Florida State Seminoles captured the college football national championship. The victory by an ACC squad was the first for a team outside the SEC to win the national title in eight years as the NCAA says farewell to the BCS. Downtown Magazine's NCAA Top 25 Rankings, 1/7/2014
BCS National Championship: Florida State vs. Auburn
It's Tigers vs. Seminoles for college football's national championship as 12-1 Auburn, champions of the SEC and the seeming team of destiny meets rampaging, 13-0 Florida State, out of the ACC, Monday night, January 6.Fearless Rick's College Football Picks, 1/2/2014
NFL Pro Football Picks: WILD CARD WEEKEND!
The NFL playoffs are here, with four excellent games to kick off the post-season. On Saturday, Indianapolis hosts Kansas City and the Saints travel to Philadelphia to take on the Eagles. Sunday's games feature San Diego at Cincinnati and San Francisco at Green Bay. Fearless Rick's NFL Pro Football Picks, 12/31/2013
BCS Bowl Picks: Games of January 1-3
Showcasing some of the nation's top teams, the four BCS Bowl games feature intriguing match-ups. Rose Bowl: Michigan State vs. Stanford; Fiesta: UCF vs. Baylor; Sugar: Alabama vs. Oklahoma; Orange: Clemson vs. Ohio State. Fearless Rick's College Football Picks, 12/30/2013
Week 4 NCAA Bowl Picks: Games of January 1-5
New Year's Day features Nebraska vs. Georgia in the Gator, Wisconsin vs. South Carolina in the Capital One Bowl and Iowa vs. LSU in the Outback. Oklahoma State meets Missouri in the Cotton Bowl on January 3; Arakansas State and Ball State complete the non-BCS bowls in the GoDaddy on January 5. Fearless Rick's College Football Picks, 12/30/2013
NCAA Bowl Week 3 Picks: Games of December 30-31
Bowl season gets even more interesting as 2013 comes to a close, with pre-celebratory games dotting the college landscape. Mississippi vs. Georgia Tech, Virginia Tech vs. UCLA, Mississippi State vs. Rice, and Duke vs. Texas A&M will provide plenty of excitement to finish out the year. Fearless Rick's College Football Picks, 12/27/2013
Week 17 NFL Pro Football Picks
Playoff spots and positions are up for grabs in the final week of the NFL season. The most meaningful games will be Baltimore at Cincinnati, Jets at Dolphins, San Francisco at Arizona, Tampa Bay at New Orleans, Green Bay at Chicago (which will decide the NFC North) and Sunday night's Philadelphia at Dallas clash, with the winner taking the NFC East, the loser heading to the gold course or the beach. Fearless Rick's NFL Pro Football Picks, 12/26/2013
NCAA Bowl Week 2 Picks: Games of December 27-28
Get ready for seven games in two days: the Military Bowl, Texas Bowl, and Kraft Fight Hunger Bowl, on Friday; and the Pinstripe Bowl, Belk Bowl, Russell Athletic Bowl and Buffalo Wild Wings Bowl, Saturday. Fearless Rick's College Football Picks, 12/25/2013
Playoffs on the Line in Week 16 NFL Pro Football Picks
With just four playoff spots secured (only one in the NFC), there's no shortage of important games in the penultimate week of the regular season. Only three games have no bearing on the playoffs, but the key ones to watch are New Orleans at Carolina, Indianapolis at Kansas City, Arizona at Seattle, Pittsburgh at Green Bay, New England at Baltimore and Sunday night's Chicago at Philadelphia meeting. Fearless Rick's NFL Pro Football Picks, 12/18/2013
NCAA Bowl Week 1 Picks: Games of December 21-26
35 bowl games kick off with the New Mexico Bowl on Saturday (Dec. 21), followed by USC vs. Fresno State in the Las Vegas Bowl. Christams Eve features Oregon State vs. Boise State in the Hawaii Bowl and the best of the bunch may be the Poinsettia Bowl, matching Utah State and Northern Illinois on the 26th. Fearless Rick's College Football Picks, 12/17/2013
NFL Pro Football Picks for Week 15
No shortage of meaningful games with just three weeks to spare in the regular season, starting with Thursday night's expected barn-burner as San Diego visits Denver. On Sunday, key games are New England at Miami, San Francisco at Tampa Bay, Green Bay at Dallas and the featured night game, Cincinnati at Pittsburgh, the outcome of which will weigh on Monday night's Baltimore at Detroit tilt. Fearless Rick's NFL Pro Football Picks, 12/11/2013
ARMY-NAVY: NCAA Week 16 College Football Picks
Just one game in the extra week of college football, the annual Army-Navy clash, 3:00 pm ET on Saturday. Fearless Rick's College Football Picks, 12/10/2013
Seminoles Stand Alone in Week 15 College Football Rankings
After Ohio State and Northern Illinois came up empty in the final week, the Florida State Seminoles were left as the last undefeated team standing in Division-I football, setting the stage for the BCS National Championship with Auburn, winners of the SEC, on January 6, 2014. Downtown Magazine's NCAA Top 25 Rankings, 12/9/2013
Week 14 NFL Pro Football Picks
With just four weeks remaining in the regular season, potential playoff positioning plans are paramount, with meaningful games like Indianapolis at Cincinnati, Detroit at Philadelphia, Tennessee at Denver, Seattle at San Francisco, Carolina at New Orleans and Dallas at Chicago topping the week 14 fare. Fearless Rick's NFL Pro Football Picks, 12/4/2013
Championships: NCAA Week 15 College Football Picks
With conference championships on the line in the American Athletic, Big 12, Big Ten, SEC, ACC, MAC and PAC-12 the games offered have enormous consequences, so get ready for an epic week of college football. Missouri-Auburn in the SEC and Michigan State vs. Ohio State in the Big Ten top the agenda. Fearless Rick's College Football Picks, 12/3/2013
Ironic Iron Bowl Highlights Week 14 College Football Rankings
In one of the more bizarre twists of fate, the "game" of the season saw Auburn defeat #1 Alabama on the final play of the game, clouding the national championship picture as the BCS era thankfully comes to a conclusion. Downtown Magazine's NCAA Top 25 Rankings, 12/2/2013
Week 13 NFL Pro Football Picks, Thanksgiving Edition
Gobble up some NFL games on Thursday as the Packers visit Detroit, Dallas hosts Oakland, and the Steelers play at Baltimore. On Sunday, action continues with Tennessee at Indianapolis, Arizona at Philadalphia, and the Broncos at the Chiefs. Monday night leaves New Orleans at Seattle for a tasty dessert. Fearless Rick's NFL Pro Football Picks, 11/27/2013
Week 14 College Football Picks Features Huge Games
Thanksgiving brings turkey dinner, shopping specials and a load of great NCAA football action. While all eyes will be on the Iron Bowl pitting Alabama against Auburn, other natural rivalries offer enormous consequences in bowl bis and the national championship outlook, including Texas A&M at Missouri, Clemson at South Carolina, Ohio State at Michigan, Duke at North Carolina and Arizona at Arizona State, among others. Fearless Rick's College Football Picks, 11/26/2013
Week 13 College Football Rankings See Baylor, Oregon Bounced
Baylor and Oregon both dropped well down the ranking ladder after lopsided losses in week 13. Alabama, Ohio State and Florida State remained unbeaten as the top three, though 10-1 Michigan State is in an intriguing position at #4. Downtown Magazine's NCAA Top 25 Rankings, 11/25/2013
Jam-Packed Week 12 NFL Pro Football Picks
With Thanksgiving nearly upon us, the weekend features a slew of key games with playoff implications galore. Thursday night, the Saints invade Atlanta, and on Sunday it's the Jets at Baltimore, Pittsburgh at Cleveland, Carolina at Miami, Indianapolis at Arizona, Dallas at the Giants, and Denver at New England in the night game. Monday night features San Francisco at Washington. Fearless Rick's NFL Pro Football Picks, 11/20/2013
Week 13 NCAA College Football Picks
The collegians kick off a day early this week with a key MAC contest between Toledo and Northern Illinois on Wednesday night. Other key games this weekend include Michigan State at Northwestern, BYU at Notre Dame, Texas A&M at LSU, Arizona State at UCLA, Missouri at Mississippi and Baylor at Oklahoma State. Fearless Rick's College Football Picks, 11/19/2013
Week 12 College Football Rankings
Last week it was Oregon, losing to Stanford, with impact to the top five and national championship scenario, and this week the PAC-12 once again made headlines, as USC dumped the Cardinal, 23-20. Downtown Magazine's NCAA Top 25 Rankings, 11/18/2013
NFL Pro Football Picks for Week 11
The Colts visit the Titans on Thursday night in a key AFC South meeting; on Sunday, the Ravens travel to Chicago, Cincinnati hosts Cleveland, San Francisco is at New Orleans and Kansas City meets Denver in the night game. Monday's New England at Carolina match-up has playoff implications all over it. Fearless Rick's NFL Pro Football Picks, 11/12/2013
Week 12 NCAA College Football Picks
Clemson battles Georgia Tech in an ACC clash Thursday night, followed by big games on Saturday, including Georgia at Auburn, Michigan State at Nebraska, Oklahoma State at Texas, Utah at Oregon and Stanford at USC. Fearless Rick's College Football Picks, 11/12/2013
Oregon Bounced in Week 11 College Football Rankings
For the second straight season, Oregon's hopes of a national championship were dashed by Stanford, sending Alabama to the top spot and moving Ohio State and Florida State into enviable positions. Downtown Magazine's NCAA Top 25 Rankings, 11/11/2013
Week 10 NFL Pro Football Picks (Nov. 7-11)
It's getting to that point of the season that some teams are thinking about the playoffs, while others are thinking about going home. Key meetings this week include Cincinnati at Baltimore, Detroit at Chicago, the Eagles at Green Bay, Carolina at San Francisco, Denver at San Diego and Dallas at New Orleans. Fearless Rick's NFL Pro Football Picks, 11/6/2013
Week 11 NCAA College Football Picks
An awsome slate of games starts Thursday night with a blockbuster double-dip featuring Oklahoma at Baylor and Oregon at Stanford and continues throughout the day Saturday, culminating with the much-anticipated SEC meeting between LSU and undefeated Alabama. Fearless Rick's College Football Picks, 11/5/2013
Week 10 College Football Rankings Largely Unchanged
With eight teams - including four of the top six - taking the week off and just four losses in the Top 25, the rankings were largely unchanged in Week 10. Downtown Magazine's NCAA Top 25 Rankings, 11/4/2013
NFL Pro Football Picks for Week 9
Injuries are mounting, but the valiant solider on as the NFL heads into the season's second half. Odd match-ups predominate week nine, including the Bengals at Miami Thursday night, and Sunday's games like Kansas City at Buffalo, Minnesota at Dallas, Pittsburgh at New England, Indainapolis at Houston offer some of the juicier meetings of the season. Monday's Chicago at Green Bay game may be an eye-opener. Fearless Rick's NFL Pro Football Picks, 10/30/2013
Week 10 NCAA College Football Picks
With leaves falling and Thanksgiving just four weeks away, many teams are looking furtively at conference championships and/or bowl selections, so there are any number of key games this weekend, including USC at Oregon State, Wisconsin at Iowa, Michigan at Michigan State, the annual Georgia-Florida meeting, Oklahoma State at Texas Tech, and the ACC prime time showdown, Miami at Florida State. Fearless Rick's College Football Picks, 10/29/2013
NCAA Week 9 College Football Rankings
Only eight teams remain unbeaten after nine weeks of competition, but there's BCS trouble brewing - as usual - as the top five (in our rankings) are all undefeated and in different conferences. Oregon, Alabama, Ohio State, Florida State and Baylor top the ranks, each with no losses. Downtown Magazine's NCAA Top 25 Rankings, 10/28/2013
Fearless Rick's Week 8 NFL Pro Football Picks
The Sunday night (Green Bay at Minnesota) and Monday night (Seattle at St. Louis) games are kind of stinkers, so NFL fans will have to get heir fill during the day Sunday when the Cowboys host the Lions, Miami haeds to New England, the Bengals welcome in the Jets and Washington plays at Denver. Fearless Rick's NFL Pro Football Picks, 10/23/2013
Week 9 NCAA College Football Picks
After the upsets from the past two weeks, the college football landscape has suddenly become one of the most exciting in years. Key games this week include Wake Forest at Miami, Vanderbilt at Texas A&M, Tennessee at Alabama, Texas Tech at Oklahoma, South Carolina at Missouri, UCLA at Oregon and Stanford at Oregon State, plus a bevy of other consequential contests. Fearless Rick's College Football Picks, 10/22/2013
Upsets Predominate NCAA Week 8 Football Rankings
After eight losses to ranked teams in week 7, week 8 confirmed the trend, with five losses in the top 10 and seven defeats suffered by ranked teams overall. Clemson, Louisville, UCLA, Texas A&M and LSU were bounced from the top 10 as a major realignment followed a week of tumult in college football, with more to come. Complete rankings and report at Downtown Magazine's NCAA Top 25 Rankings, 10/21/2013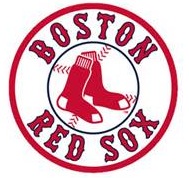 Cardinals meet Red Sox in 2013 World Series
The World Series starts Wednesday night in Boston. The last time Boston met St. Louis in the World Series - 2004 - the Red Sox won, four games to none, capturing their first championship since 1918. Since then, the Sox have won one more, the Cardinals twice. On Monday, Tuesday, and Wednesday morning, Baseball on Deck offers historical perspective and a preview of the fall classic. Baseball on Deck, 10/21/2013
NFL Pro Football Picks for Week 7
The premier game of the week is Sunday night when Peyton Manning leads the unbeaten Broncos into Indianapolis to face the 4-2 Colts, but, prior to that, there are a number of interesting games, including Baltimore at Pittsburgh, Cincinnati at Detroit, New England at the Jets, Dallas at Philadelphia and San Francisco at Tennessee. Fearless Rick's NFL Pro Football Picks, 10/16/2013
Week 8 NCAA College Football Picks
The leaves are turning hues of red and orange, which can only mean that college football is about to become much more interesting. After the Top 25 were whipped around last week, more upsets may be in the making. Big games include Miami at North Carolina (Thursday), UCF at Lousiville (Friday), with Saturday turning out Texas Tech at West Virginia, Florida at Missouri, UCLA at Stanford, Texas A&M at Auburn, LSU at Mississippi, USC at Notre Dame and Florida State at Clemson. Is that enough? Fearless Rick's College Football Picks, 10/15/2013
Big Shakeup in NCAA Week 7 Football Rankings
After a relatively quiet week six, week seven produced eight losses to teams ranked in the Top 25, including big losses by Stanford and Michigan. Oregon retains the top spot, hammering the Huskies, 45-24, while #2 Clemson was tested in a 24-14 win at Boston College. Downtown Magazine's NCAA Top 25 Rankings, 10/14/2013
Week 6 NFL Pro Football Picks
Plenty of solid games in week six of the NFL season, including the Packers at Ravens, Lions at Browns, Saints at Patriots, Redskins at Cwboys and Monday night's Colts at San Diego shootout. Fearless Rick's NFL Pro Football Picks, 10/9/2013
NCAA College Football Week 7 Picks
Another great weekend of games begins Thursday night when Louisville sees a 6-0 mark when they host Rutgers. Noon games on Saturday include Pitt at West Virginia, Missouri at Georgia and the annual Oklahoma-Texas bash. Late games include some good ones: Floria is at LSU, Oregon plays at Washington and Stanford travels to Utah. Fearless Rick's College Football Picks, 10/8/2013
Few Changes in NCAA Football Week 6 Rankings
There were no upsets in week six, despite three games between ranked opponents, though the games were close enough that only one team - #25 Maryland - was dropped from the Top 25. Sixteen teams remain unbeaten; the other nine in the Top 25 have one loss each. Downtown Magazine's NCAA Top 25 Rankings, 10/7/2013
Week 5 NFL Pro Football Picks
After Thursday night's battle for Lake Erie between Buffalo and Cleveland, Sunday's big games include the Saints at Bears, Patriots at Bengals, Lions at Packers, Seahawks at Colts and Chiefs at Titans. The Sunday night feature of Houston at San Francisco is a battle between 2-2 teams. Fearless Rick's NFL Pro Football Picks, 10/2/2013
NCAA College Football Week 6 Picks
There's a full slate of solid college games on tap this weekend, but fans must be patient until Saturday night when four undefeated teams are featured on national TV. Ohio State travels to Northwestern, and Stanford welcomes in the Washington Huskies. Fearless Rick's College Football Picks, 10/1/2013
Six Losses in NCAA Football Week 5 Rankings
Losses by LSU, Oklahoma State and four other teams set up a shakeout in the latest college football rankings, though the top teams rolled on and continue to dominate. Downtown Magazine's NCAA Top 25 Rankings, 9/30/2013
NFL Pro Football Picks for Week 4
Some intriguing match-ups await NFL fans as the season reaches the 1/4 mark. Thursday night's 49ers at Rams game kicks off the weekend, and Sunday's featured games are Chicago at Detroit, Seattle at Houston, the Jets at Tennessee and Philadelphia a big underdog at Denver. Monday night's Miami at New Orleans game is a battle of 3-0 teams. Fearless Rick's NFL Pro Football Picks, 9/25/2013
Week 5 NCAA College Football Picks
A number of key games taking place within conferences this weekend, including Ole Miss at Alabama and LSU at Georgia in the SEC. In the Big Ten, it's Wisconsin at Ohio State, while in the PAC-12 the featured game is Arizona at Washington in a battle of 3-0 teams. Fearless Rick's College Football Picks, 9/24/2013
Few Changes to NCAA Football Week 4 Rankings
With the first 20 of the Top 25 teams either winning or having the week off, there was little movement in the rankings this week, though Arizona State was dropped out after losing to Stanford. 4-0 Maryland completes the Top 25, with five ACC teams in the mix. Downtown Magazine's NCAA Top 25 Rankings, 9/23/2013
Week 3 NFL Pro Football Picks
With a couple of games under their collective belts, the season suddenly gets more serious as teams begin to compile tape and data on the opposition. Important games this week include Kansas City at Philadelphia on Thursday night, then on Sunday, Green Bay at Cincinnati, Arizona at New England, Indianapolis at San Francisco and Monday night's fateful Oakland at Denver contest. Fearless Rick's NFL Pro Football Picks, 9/18/2013
Week 4 NCAA College Football Picks
No huge blockbuster games this weekend, but plenty of action as Clemson visits NC State on Thursday, Boise St. travels to Fresno St. Friday and Saturday's choice games include Tennessee at Florida, Michigan St. at Notre Dame, Arizona St. at Stanford and Auburn at LSU. Fearless Rick's College Football Picks, 9/17/2013
NCAA College Football Week 3 Rankings
Even Johnny Football couldn't hold back the Crimson Tide and Oregon proved it deserved the top spot with a mashing of some Volunteers. Ohio State survived a week without Braxton Miller and the UCLA Bruins and other PAC-12 teams made the Big Ten look silly. Downtown Magazine's NCAA Top 25 Rankings, 9/16/2013
NFL Pro Football Week 2 Picks
The key match-up in Week Two is San Francisco at Seattle, in prime time Sunday night. Prior to that, some other interesting games include the Jets at New England (Thursday), the Redskins at Green Bay, New Orleans at Tampa Bay and Denver at the Giants, in a late-Sunday-afternoon battle of brothers, Peyton and Eli. Fearless Rick's NFL Pro Football Picks, 9/11/2013
NCAA College Football Week 3 Picks
Make no doubt about it, the big game this weekend is Alabama at Texas A&M, where the consensus best team in the nation meets Johnny Manziel and the Aggies for SEC braggadocio. There are some other key games this weekend, including TCU at Texas Tech on Thursday night, and on Saturday, Louisville at Kentucky, UCLA at Nebraska, Washington at Illinois, Notre Dame at Purdue and Wisconsin at Arizona State. Fearless Rick's College Football Picks, 9/10/2013
NCAA College Football Week 2 Rankings
It was a rocky week two in college football, as South Carolina, Texas, Notre Dame and Florida all took losses and were bounced from the rankings. Georgia regained some status and the #1 Ducks flew over Virginia. Downtown Magazine's NCAA Top 25 Rankings, 9/10/2013
NFL Pro Football Week 1 Picks
The pro football season gets underway Thursday night with a playoff rematch between the Broncos and champion Ravens in Denver, then follows up on Sunday with key games, including the Begals visiting the Bears, Minnesota at Detroit, Atlanta at New Orleans, Green Bay at San Francisco and the Giants at Dallas. The opening weekend concludes Monday with a double-header: the Eagles visit RG3 and the Redskins; later, the Chargers host the Texans. Fearless Rick's NFL Pro Football Picks, 9/4/2013
Fearless College Football Week 2 Picks
After a rousing, though somewhat predictable, week one, some key games emerge in the second weekend of the college football season. While the Thursday and Friday games are non-descript, Saturday includes Florida at Miami, Oregon at Virginia, a key SEC clash as South Carolina visits Georgia, and a nationally-televised tilt when Michigan hosts Notre Dame at 8:00 pm EDT. Fearless Rick's College Football Picks, 9/4/2013
NCAA College Football Week 1 Rankings
Who's #1? Here's a hint: It's not, like the major polls believe, Alabama. Downtown Magazine's NCAA Top 25 Rankings, 9/3/2013
Preseason Week 4 NFL Pro Football Picks
All of the pro games are on Thursday night, giving the NFL teams some extra rest time before the regular season goes live in a week. Also, most teams don't use their starters much, if at all, especially in the offensive talent positions like QB, RB and WR, so don't expect to see the stars doing anything but posing on the sidelines. A few games worth noting may be the Giants vs. New England, Houston at Dallas and the Colts at the Bengals. Fearless Rick's NFL Pro Football Picks, 8/28/2013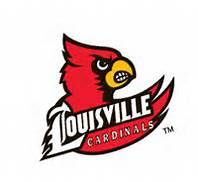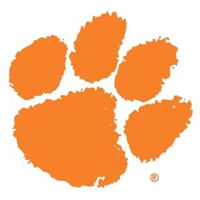 2013 College Football Kickoff Weekend
At last, the college football season is upon us, with an excellent slate of games to start the festivities off with a bang. The premiere game is Alabama vs. Virginia Tech on Saturday, but with games each day from Thursday through Monday there's viewing interest all weekend long. Some key games are Purdue at Cincinnati, North Carolina at South Carolina, Ole Miss at Vanderbilt, Georgia at Clemson and Monday night's Florida State-Pitt contest. Fearless Rick's College Football Picks, 8/28/2013