--------------------
NCAA College Football National Semifinals
In a throwback to tradition, the two national semifinal games will be played on January 1, New Year's Day, 2021. In the first contest, #4 seed Notre Dame Fighting Irish meets #1 Alabama Crimson Tide at 4:00 pm in the Rose Bowl. The second semifinal pits the #3 Ohio State Buckeyes against the #2 Clemson Tigers. Winners of these games advance to the National Championship at Hard Rock Stadium in Miami on January 11. Fearless Rick's Pro and College Football Picks, 12/30/2020

Fearless Rick and the Coin Week 17 NFL Picks
In the AFC, the South division and all three wild card teams have yet to be determined. Games involving Indianpolis, Tennessee, Baltimore, Miami, and Cleveland have impact on this week's slate and seeding for the Playoffs. Over on the NFC side, the East division is still up for grabs, with Washington playing Philadelphia in the Sunday night game. Prior to that Dallas is at the New York Giants. With Tampa Bay having already qualified as a wild card, two teams from the West division - the Los Angeles Rams and Arizona Cardinals - along with Chicago from the North vie for the two remaining wild cards. The outcome of games involving the Packers, Saints, and Seahawks will determine the #1 seed in the conference. Fearless Rick's Pro and College Football Picks, 12/30/2020

NCAA College Football Bowl Week 3 Picks
Games of Thursday, Dec. 31, Friday, Jan. 1, and Saturday, Jan. 2 include some of the better match-ups of the college bowl season. Thursday's featured games are the Arizona Bowl, with Ball State vs. #22 San Jose State, and the Liberty Bowl, with Army meeting West Virginia. Friday's offerings include #11 Georgia vs. #6 Cincinnati, and Auburn vs. #15 Northwestern. On Saturday, #10 Indiana tackles Ole Miss in the Outback Bowl, #25 Oregon vs. #12 Iowa State in the Fiesta Bowl, and #5 Texas A&M vs. #14 North Carolina in the Orange Bowl. Fearless Rick's Pro and College Football Picks, 12/29/2020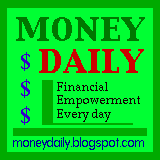 Business, Money, Financial News for the Week of December 27, 2020 - January 2, 2021
Thursday: Some Considerations for Surviving, Maintaining, and Prospering in 2021
Wednesday: Stocks Falter As 2020 Trudges To A Close; 2021 Likely To Be Worse
Tuesday: Trump Signs CR, COVID-19 Relief Bills, Markets Soar To Record Highs
Sunday: WEEKEND WRAP: Crosshairs On Congress; Max Keiser Parses Bitcoin; Keith Neumeyer Nudges Silver Rationing
Money Daily, 12/27/2020 - 1/2/2021
Fearless Rick and the Coin Week 16 NFL Picks
Playoffs on the line for a handful of teams with meaningful games throughout the week 16 schedule. The holiday weekend kicks of on Christmas Day with the Vikings at Saints, then three Saturday games, the Bucs at Lions, 49ers at Arizona, and Dolphins at Raiders. Sunday's best include Giants at Ravens, Colts at Steelers, Rams at Seahawks, and the night game, Tennessee at Green Bay. The final Monday nighter is Buffalo at New England. Fearless Rick's Pro and College Football Picks, 12/24/2020
NCAA College Football Bowl Week 2 Picks
More college bowl games over the Christmas holiday and into next week features some quality match-ups. Thursday gets the bowl extravaganza started with Hawaii vs. Houston. Friday offers one game: Marshall vs. Buffalo, a quality meeting of small conference powerhouses. Saturday's highlight games include #17 Liberty vs. #9 Coastal Carolina. Tuesday has #21 Oklahoma State vs. #18 Miami, and #20 Texas vs. Colorado in the Alamo Bowl. Tuesday finishes up with #17 Iowa vs. Missouri, followed by #10 Florida vs. #8 Oklahoma in the Cotton Bowl. Fearless Rick's Pro and College Football Picks, 12/24/2020
NCAA College Football Bowl Week 1 Picks
Kicking off the holiday season with five bowl games in the run-up to the national championship. Highlights include the Myrtle Bearch Bowl, Famous Idaho Potato Bowl, Boca Raton Bowl (UCF vs. #17 BYU), New Orleans Bowl, and the Montgomery Bowl (Memphis vs. Florida Atlantic. Fearless Rick's Pro and College Football Picks, 12/21/2020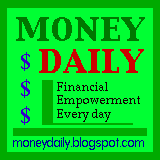 Business, Money, Financial News for the Week of December 20 - December 26, 2020
Thursday: Wall Street Shrugs Off DC Drama, Mitch McConnell Faces Tough Choice On Trump Curveball
Wednesday: Trump Punches Back On Election, COVID Relief; $600 Is "Not Enough"
Tuesday: Stocks Drop, Then Pop; Global Financial News
Sunday: WEEKEND WRAP: Fed Fail
Money Daily, 12/20-26/2020
Fearless Rick and the Coin Week 15 NFL Picks
Just three games remain in the regular season, putting this weekend in the "must win" category for teams with playoff potential. Key games begin with Thrusday night's Chargers at Raiders match-up, and are renewed Saturday as the Broncos host the Bills and the Packers host the Panthers. Sunday features a blockbuster late game, Kansas City at New Orleans, and a night game with Cleveland at the New York Giants. Earlier in the day, New England visits Miami, Detroit is at Tennessee, the Bears travel to Minnesota, Seattle is at Washington, and the Eagles play the Cardinals in Arizona. Much to like in week 15. Fearless Rick's Pro and College Football Picks, 12/16/2020
NCAA College Football Week 16 Picks
Conference championship up for grabs this weekend as Oregon meets #13 USC in the PAC-12 Friday night, followed by a spate of games Saturday, including #15 Northwestern at #3 Ohio State for the Big Ten title, #12 Oklahoma at #8 Iowa State (Big 12), #17 Louisiana at #9 Coastal Carolina (Sun Belt), #4 Clemson at #2 Notre Dame (ACC), Boise State at #25 San Jose State (Mountain West), #1 Alabama vs. #11 Florida (SEC) and #20 Tulsa at #6 Cincinnati (American Athletic). Fearless Rick's Pro and College Football Picks, 12/15/2020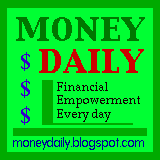 Business, Money, Financial News for the Week of December 13 - December 19, 2020
Friday: Lamenting Congress and Dollar Flight
Thursday: Congress Fiddles As America Burns; Fed Re-Confirms QE Infinity; Bitcoin Rockets Higher
Wednesday: Stocks Rip Higher; Bitcoin Makes All-Time High; Gold, Silver On the Move
Tuesday: Congress Rushing To Pass Stimulus and Spending Bills and Get Out of Town; Here's Hoping They Don't Return
WEEKEND WRAP: Bitcoin Up 269.84% in 2020, Followed by NASDAQ (+37.95%), Silver (+32.87)
Money Daily, 12/13 -12/19/2020
Fearless Rick and the Coin Week 14 NFL Picks
With playoffs looming the key games of the week are Thursday's Patriots at Rams contest, then Sunday, Tennessee at Jacksonville, Kansas City at Miami, Arizona at NY Giants, Minnesota at Tampa Bay, Indianapolis at Las Vegas, Pittsburgh at Buffalo, and Monday, Baltimore at Cleveland. Fearless Rick's Pro and College Football Picks, 12/09/2020
NCAA College Football Week 15 Picks
A number of key cancellations - Michigan at #4 Ohio State, Ole Miss at #5 Texas A&M, and #7 Cincinnati at #24 Tulsa - left this week's slate a little slim, but there's still some quality contests, starting Friday night with Utah at #21 Colorado, and San Jose State at Nevada. Saturday games include #1 Alabama at Arkansas, #13 Oklahoma at West Virginia, #18 Coastal Carolina at Troy, Navy at Army, #20 North Carolina at Miami, Purdue at #8 Indiana, #25 Wisconsin at #19 Iowa, LSU at #6 Florida, and #16 USC at UCLA. Fearless Rick's Pro and College Football Picks, 12/08/2020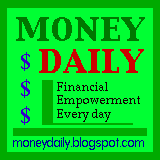 Business, Money, Financial News for the Week of December 6 - December 12, 2020
Friday: Joe Biden, Kamala Harris Time Magazine People of the Year; Markets Befuddled As Texas Lawsuit Proceeds At Supreme Court
Thursday: Facebook In Anti-Trust Crosshairs, Tech Stocks Dumped; Initial Jobless Numbers Jump: 853,000
Wednesday: COVID Vaccines Are Unnecessary; Ivermectin Is A Wonder Drug According to Milwaukee Doctor, Studies
Tuesday: Markets Concerned With Lockdowns, Cryptocurrencies, Solvency, Government Funding, Stimulus, NDAA, Election Fraud In Focus
WEEKEND WRAP: Stocks, Gold, Silver, Oil Bid; Treasury Yields Spike; Fakery and Fraud Rampant
Money Daily, 12/06 -12/12/2020
Fearless Rick and the Coin Week 13 NFL Picks
With just five weeks left to the NFL season, playoffs are on the minds of many teams still in the chase. AFC leader Pittsburgh has a rough schedule with a Wednesday (12/02) game with the Ravens, then has to play home Monday night against an improving Washington unit. In the NFC, New Orleans leads the pack at 9-2 and travels to Atlanta in early Sunday action. Other key contests include the Colts at Texans, Browns at Titans, Rams at Cardinals, Eagles at Packers, Broncos at Chiefs and Monday night, Bills at 49ers. Fearless Rick's Pro and College Football Picks, 12/02/2020
NCAA College Football Week 14 Picks
Only a few weeks remaining before championship games and bowls, but still some positioning to be worked upon. Top four teams in action this week with #1 Alabama heavily favored at LSU, #2 Notre Dame even more heavily-favored hosting Syracuse, #3 Clemson is at Virginia Tech, #4 Ohio State at Michigan State. Other important Top 25 contests include #5 Texas A&M at #22 Auburn, #6 Florida at Tennessee, #12 Indiana at #16 Wisconsin, Baylor at #11 Oklahoma. Fearless Rick's Pro and College Football Picks, 12/01/2020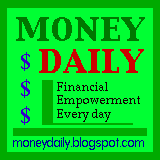 Business, Money, Financial News for the Week of November 29 - December 5, 2020
Friday: JOE BIDEN WILL NEVER BE PRESIDENT; EVIDENCE OF ELECTION FRAUD IS CLEAR AND GROWING
Thursday: Will Hump Day (Wednesday) Morph Into Dump Day or Trump Day (Thursday)?
Wednesday: Stocks Bounce, Gold, Silver Gain, Bitcoin Volatile; Asset Classes Lesson One: Determining Asset ClassesTuesday: How Long Can This Continue? America, Europe On Brink of Disaster
WEEKEND WRAP: Stocks, Gold, Silver, Bitcoin, Oil Prices, Elections Show Globalists In Complete Control
Money Daily, 11/29 -12/05/2020
Fearless Rick and the Coin Week 12 NFL Picks
Turkey on the table, football on the TV. That's uniquely American. A nice slate of games for Thanksgiving starts with Houston at Detroit, then, Washington at Dallas, with a nightcap of Baltimore at Pittsburgh. Sunday's key games include Tennessee at Indianapolis, Arizona at New England, Kansas City at Tampa Bay, and Chicago at Green Bay. Happy Holidays. America will prevail. Fearless Rick's Pro and College Football Picks, 11/25/2020
NCAA College Football Week 13 Picks
Some tasty Thanksgiving college football begins Friday in the Big 12 with #15 Iowa State at #20 Texas, #2 Notre Dame at #25 North Carolina, and #9 Oregon at Oregon State. Saturday games include #3 Ohio State at Illinois, #22 Auburn at #1 Alabama, Pittsburgh at #4 Clemson, LSU at #5 Texas A&M, and #14 Oklahoma at West Virginia. Fearless Rick's Pro and College Football Picks, 11/24/2020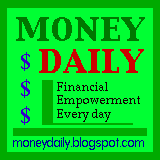 Business, Money, Financial News for the Week of November 22 - November 28, 2020
Friday: While You Weren't Watching: Negative Yielding Bonds At Record; Bitcoin's Demise; Silver, Gold Gashed
Wednesday: Dow Pops, Closes At Record Over 30,000; When Will It Hit 40,000? A History Lesson
Tuesday: Drive-by Posting Because Markets Are All Rigged to Vaccine Algos
WEEKEND WRAP: Precious Metals and Bitcoin Continue to Pose Risk as Alternatives to National, Fiat Currencies
Money Daily, 11/22 -11/28/2020
Fearless Rick and the Coin Week 11 NFL Picks
Playoff positioning beginning to take shape beginning with a key NFC West contest as Arizona visits Seattle Thursday. Sunday games of interest include Tennessee at Baltimore, Philadelphia at Cleveland, Dallas at Minnesota, Green Bay at Indianapolis, Kansas City at Las Vegas, and Monday night's Rams at Buccaneers clash. Fearless Rick's Pro and College Football Picks, 11/17/2020
NCAA College Football Week 12 Picks
Plenty of Top 25 action this weekend, including the big one in the Big Ten, #9 Indiana at #3 Ohio State, noon Saturday. Other juicy match-ups are Appalachian State at #15 Coastal Carolina, UCLA at #11 Oregon, #7 Cincinnati at UCF, #10 Wisconsin at #19 Northwestern, Kentucky at #1 Alabama, #14 Oklahoma State at #18 Oklahoma, #20 USC at Utah. Fearless Rick's Pro and College Football Picks, 11/17/2020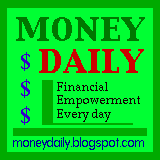 Business, Money, Financial News for the Week of November 15 - November 21, 2020
Friday: Trump Legal Team Presents Evidence, Media Ignores; Nothing Else Matters
Thursday: Presidential Tide Turning Toward Trump; Markets Shaky As Vaccine News Is Overwhelmed
Wednesday: The Only Thing Making Any Sense On Planet Earth Is Bitcoin (Now $18,000 and rising)
Tuesday: Dow, S&P Make New Records As Bitcoin Continues Surge Higher, States Impose New Lockdowns
Sunday/Monday: WEEKEND WRAP: Market Mayhem Amid Election Dispute, Bonds Racked, Precious Metals Sacked; S&P Reaches New Record
Money Daily, 11/15 -11/21/2020
NCAA College Football Week 11 Picks
Over the past two weeks, Fearless Rick's picks have gone 21-9 ATS. Looking ahead to week 11, some of the key games include Big Ten contests, Northwestern at Purdue, #13 Wisconsin at Michigan, Iowa at Minnesota, and Indiana at Michigan State. In games featuring Top 25 teams, East Carolina visits #7 Cincinnati, #2 Notre Dame is at Boston College, #15 Coastal Carolina plays at Troy, #11 Oregon at Washington State, and Arkansas meets the Gators at #6 Florida. Fearless Rick's Pro and College Football Picks, 11/12/2020
Fearless Rick and the Coin Week 10 NFL Picks
Some key divisional match-ups highlight week 10, including Thursday night's AFC South meeting between the Colts and Titans in Nashville for first place in the division. On Sunday, Tampa Bay travels to Carolina, the Eagles are at the Giants, Riaders host Broncos, Seahawks are at the Rams, Steelers host the Bengals. Monday night, Minnesota is at Chicago. Other key games include 49ers at Saints, Bills at Cardinals. Fearless Rick's Pro and College Football Picks, 11/11/2020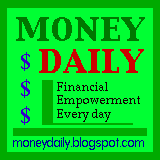 Business, Money, Financial News for the Week of November 8 - November 14, 2020
Friday: It's Friday the 13th. Do You Feel Lucky?
Thursday: S&P 500, Dow Industrials Fall Short of Record Closing Highs As Political, Economic, Medical Pressures Mount
Wednesday: Stocks Look To Extend Gains On Back Of Election Fraud, Sold Out MSM
Tuesday: Markets Soar on Biden Ascension, Pfizer Miracle Vaccine; Precious Metals Crushed Once Again
Sunday/Monday: WEEKEND WRAP: Media Pushes Biden Presidency; Stocks, Bullion Soar; Oil Remains Below Trend As Fed Promotes Inflation
Money Daily, 11/8 -11/14/2020
NCAA College Football Week 10 Picks
November usually means meaningful college football, and this week's slate will not disappoint. Big games include Friday night's #11 Miami at NC State and #9 BYU at #21 Boise State contests, followed on Saturday by #23 Michigan at Indiana, West Virginia at #22 Texas, #8 Florida at #5 Georgia, #14 Oklahoma State at Kansas State, Stanford at #12 Oregon, and the game of the week, #1 Clemson at #4 Notre Dame. Fearless Rick's Pro and College Football Picks, 11/5/2020
Fearless Rick and the Coin Week 9 NFL Picks
The Steelers remain the only unbeaten team in the league as they travel to Dallas this Sunday afternoon. Other week 9 highlights include Thursday night's clash between th Packers and 49ers in San Francisco, Sunday's Seattle at Buffalo, Baltimore at Indianapolis, Bears at Titans, Dolphins at Cardinals, and the night game, New Orleans at Tampa Bay for first place in the NFC South. Fearless Rick's Pro and College Football Picks, 11/3/2020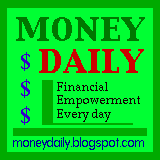 Business, Money, Financial News for the Week of November 1 - November 7, 2020
Friday: The Gloves Are Off: Networks Cut Off President Trump During Broadcast; Georgia Flips To Biden
Thursday: As Biden Creeps Closer To The Presidency, Wall Street Throws Itself A Party
Wednesday: No Decision On Election Day; Prepare For Recounts, Court Contests
Tuesday: Bull Market or Just Bull?; Election Day In America Has the Nation On Edge
Sunday/Monday: WEEKEND WRAP: After the Elections: Breaking Away; Stocks, Bonds, Metals, Oil All Down
Money Daily, 11/1 -11/7/2020
NCAA College Football Week 9 Picks
18 big college games are covered in this week's picks including Boston College at #1 Clemson, #5 Georgia at Kentucky, Memphis at #7 Cincinnati, #4 Notre Dame at Georgia Tech, LSU at Auburn, Texas at #6 Oklahoma State, #3 Ohio State at #18 Penn State, #15 North Carolina at Virginia and many more. Fearless Rick's Pro and College Football Picks, 10/29/2020
Week 8 NFL Picks by Fearless Rick and the Coin
Key matchup in the AFC North pits Pittsburgh at Baltimore on Sunday. Also, Partiots at Buffalo, Titans at Bengals, Raiders at Browns, Rams at Dolphins, Saints at Bears, and 49ers play at Seattle in Sunday night game. Thursday is Atlanta at Carolina. Monday night: Tampa Bay at NY Giants. Plaenty to like with some upset potential. Fearless Rick's Pro and College Football Picks, 10/28/2020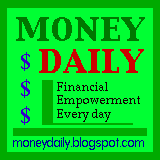 Business, Money, Financial News for the Week of October 25 - October 31, 2020
Friday: Stocks Bounce, Tech Giants Report Solid 3Q Earnings; Market Braces For Month End
Thursday: Wednesday's Stock Rout May Be Just The Beginning As Politics Overwhelms Markets
Wednesday: Tony Bobulinski Torpedos Biden Campaign; Media Silent; America At Crucial Crossroads
Tuesday: Monday Was Ugly. Now, Can the Fed Staunch the Selling, or Has Trump Busted the Blue Wave?
Sunday/Monday: WEEKEND WRAP: WEEKEND WRAP: Non-Stimulus Fatigue? Bond Yields Jump; Election Just 9 Days Away
Money Daily, 10/25 -10/31/2020
NCAA College Football Week 8 Picks
Welcome back Big Ten football. Some of the opening games this week for the Big Ten conference include Illinois at #14 Wisconsin (Friday night), Nebraska at #5 Ohio State, #17 Iowa State at #6 Oklahoma State, and #18 Michigan at #21 Minnesota. Elsewhere, Syracuse visits #1 Clemson, Tennessee hosts #2 Alabama, #23 NC State at #14 North Carolina, #9 Cincinnati at #16 SMU. Lots to like. Fearless Rick's Pro and College Football Picks, 10/21/2020
NFL Football Week 7 Game Picks by Fearless Rick and the Coin
Approaching the midway point of the season, week 7 offers some key games between potential playoff teams. Oddly enough, Thursday's Giants-Eagles conflict might be crucial for the NFC East despite the two teams having just two wins between them. Sunday's best includes the Steelers at Titans, Panthers at Saints, Seahawks at Cardinals, and the Buccaneers at Raiders. Monday's offering of the Bears at Rams is a solid contest. Fearless Rick's Pro and College Football Picks, 10/20/2020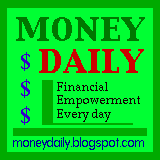 Business, Money, Financial News for the Week of October 18 - October 24, 2020
Friday: Stocks Looking At Losses for the Week as Stimulus Talks Continue to Go Nowhere
Thursday: With Election 12 Days Away, Congress Punts On Stimulus; Biden, Media Cabal Hides From Truth
Wednesday: Stocks Slump Into Close, Futures Flat as Stimulus Talks Fail, 10-Year Yields Spike
Tuesday: Stocks Dump on Anniversary of Black Monday; Silver Buys Much More Chicken Than in 1960
Sunday/Monday: WEEKEND WRAP: Presidential Politics, Biden, Social Media Scandal Dominate
Money Daily, 10/18 -10/24/2020
NCAA College Football Week 7 Picks
Hard to believe it's already week 7, though the season is going to extend into December for many teams this year. The weekend opens with a Friday night bang, as #17 SMU travels to Tulane and #14 BYU visits Houston. Satruday games include some quality games from the ACC: #1 Clemson at Georgia Tech, Pitt at #13 Miami, Louisville at #4 Notre Dame, #5 North Carolina at Florida State, and Boston College at #23 Virginia Tech. In the topsy-turvy SEC, #15 Auburn visits South Carolina, Kentucky plays at #18 Tennessee, #11 Texas A&M is at Mississippi State and the nightcap is #3 Georgia at #2 Alabama. Not to be missed. Fearless Rick's Pro and College Football Picks, 10/16/2020
NFL Football Week 6 Game Picks by Fearless Rick and the Coin
A few tweaks to the schedule due to COVID, but the games are being played and fans are returning in limited quantities to stadiums as the league reaches week 6. Important games this Sunday are Bears at Panthers, Ravens at Eagles, Browns at Steelers, Texans at Titans, Packers at Buccaneers, Rams at 49ers (Sunday night). Monday's Chiefs at Bills meeting is not to be missed. Fearless Rick's Pro and College Football Picks, 10/13/2020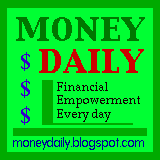 Business, Money, Financial News for the Week of October 11 - October 17, 2020
Friday: The Crash That Wasn't: Thursday's Rally Explained
Thursday: Revelations Of Joe Biden's Ukraine Dealings Blow Away 'Blue Wave' Market Theory
Wednesday: Up, Down, Sideways? Which Way Is The Stock Market Headed?
Tuesday: Third Quarter Earnings From BlackRock, JP Morgan Chase Blow Away Estimates
Sunday/Monday: WEEKEND WRAP: Trump Defeats Coronavirus; Stocks Rip; Polls Wrong-Footed; Gold, Silver Rising
Money Daily, 10/11 -10/17/2020
NCAA College Football Week 6 Picks
Another solid weekend of college football lays just ahead, highlighted by the blockbuster ACC event, #7 Miami at #1 Clemson, Saturday night. Other games of interest include #19 Virginia Tech at #8 North Carolina, #22 Texas at Okalhoma, #4 Florida at #21 Texas A&M, #14 Tennessee at #3 Georgia, #2 Alabama at Ole Miss., and Florida State at #5 Notre Dame. Fearless Rick's Pro and College Football Picks, 10/7/2020
NFL Football Week 5 Game Picks by Fearless Rick and the Coin
Past the first quarter of the season and six teams remain unbeaten, though Pittsburgh and Tennessee took an unscheduled COVID bye last week. Besides those two, Seattle, Buffalo, Green Bay, and Kansas City are 4-0. Key games this weekend include a Thursday night clash of 3-1 teams as Tampa Bay visits Chicago. On Sunday, the Chiefs host the Raiders, Eagles are at Pittsburgh, Buffalo at Tennessee, Indianapolis visits Cleveland, and Minnesota plays at Seattle Sunday night. Monday night's Chargers at Saints contest figures to be a good one. Fearless Rick's Pro and College Football Picks, 10/6/2020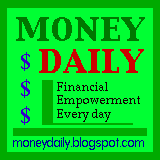 Business, Money, Financial News for the Week of October 4 - October 10, 2020
Friday: Media Bias for Biden-Harris Glaringly Obvious But Candidates Don't Look Like They're Winning
Thursday: Stocks Continue October Rally, Sending Bond Yields Rocketing Higher
Wednesday: Trump Crashes Markets, Bluffs Pelosi, Outs Hillary, Brennan, Obama (again)
Tuesday: Fearless Rick Again Predicts Trump Victory In Upcoming Presidential Election
Sunday/Monday: WEEKEND WRAP: Trumps' COVID, Poor Jobs Report Cast Longer Recession Shadow Over Markets And Economy
Money Daily, 10/4 -10/10/2020
Fearless Rick's 2020 Preakness Picks
The 145th running of the Preakness Stakes at Pimlico in Baltimore promises a wild ride for 11 horses and their jockeys. Fearless Rick breaks it down and offers a video in a six-minute version of 3 minutes with Fearless Rick.

Three Minutes with Fearless Rick's Preakness Picks, 10/3/2020
NCAA College Football Week 5 Picks
Louisiana Tech visits #22 BYU to begin week 5 on Friday night. Saturday features some quality match-ups, including South Carolina at #3 Florida, TCU at #9 Texas, #13 Texas A&M at #2 Alabama, #7 Auburn at #4 Georgia, #18 Oklahoma at Iowa State. #1 Clemson is heavily favored over Virginia in the Saturday finale. Fearless Rick's Pro and College Football Picks, 10/2/2020
Fearless Rick and the Coin Pick NFL Football Week 4 Games
Already at the quart-point of the season. Take a deep breath and inhale this weekend's key games: Arizona at Carolina, Indainapolis at Chicago, Cleveland at Dallas, Pittsburgh at Tennessee (battle of unbeatens), New England at Kansas City, Buffalo at Las Vegas, baby. Atlanta at Green Bay is Monday night. Fearless Rick's Pro and College Football Picks, 9/29/2020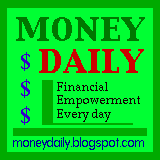 Business, Money, Financial News for the Week of September 27 - October 3, 2020
Friday: President Trump, First Lady Melania Test Positive For COVID-19; Wall Street Braces For Reaction
Thursday: Debate Pundits Target Trump; Airlines Seeking 2nd Bailout Boost Hopes For Stimulus Deal
Wednesday: Trump Won The Debate Handily As Biden Calls The President A Clown, A Racist, And A Liar
Tuesday: Stocks Stage Monday Rally But Second Wave Of Coronavirus Will Spoil The Party
Sunday/Monday: WEEKEND WRAP: Dow, S&P Lower 4th Straight Week; Physical Silver Premiums at Extremes; Presidential Debate Tuesday
Money Daily, 9/27-10/3/2020
Fearless Rick's and the Coin Pick NFL Football Week 3 Games
A weekend of excellent gridiron action starts with Thursday night's Dolphins at Jaguars clash, followed by a full Slate of Sunday's best. Key games include Tennessee at Minnesota, Las Vegas at New England, Tampa Bay at Denver, Dallas at Seattle, and Green Bay at New Orleans in the nightcap. Monday night is a special one: Kansas City visits the Baltimore Ravens, winners of 14 straight regular season games. Fearless Rick's Pro and College Football Picks, 9/24/2020
NCAA College Football Week 4 Picks
SEC begins play in week 4. Thursday night offers UAB at South Alabama. Saturday action starts with Kansas State at #3 Oklahoma, Florida at Ole Miss, #23 Kentucky at #7 Auburn, #24 Louisville is at #21 Pitt. Late games feature Miss. State at #6 LSU, #8 Texas at Texas Tech, #2 Alabama at Missouri, Florida State at #12 Miami, #16 Tennessee at south Carolina, and NC State at #20 Virginia Tech. Fearless Rick's Pro and College Football Picks, 9/24/2020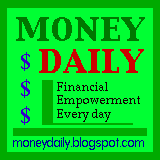 Business, Money, Financial News for the Week of September 20 - 26, 2020
Friday: Stock Gains Inconsequential As Major Indices Are On Track For 4th Straight Losing Week; Gold, Silver At Bargain Prices
Thursday: Second Leg Of The Bear Market Amidst An Epochal 400-Year Cycle
Wednesday: Congress Provides For Itself Only; Federal Reserve Keeping The Lights On With Failing Currency
Tuesday: The Current And Future Condition Of Currency Is A BlackRock Black Hole
Sunday/Monday: WEEKEND WRAP: Stocks Continue Slide; Politics Adds Volatility To Markets
Money Daily, 9/20-9/26/2020
Fearless Rick's and the Coin's NFL Football Week 2 Picks
Week 2 kicks off with the battle for Ohio as the Browns host Cincinnati. Sunday's best include Atlanta at Dallas, LA Rams at Philly, Carolina at Tampa Bay, Washington at Arizona, New England at Seattle (Sunday night). Monday has the Saints at the Raiders in Las Vegas. Fearless Rick's Pro and College Football Picks, 9/17/2020
NCAA College Football Week 3 Picks
College gridiron action heats up significantly with games that will likely be quite competitive. Included on Saturday's card are Tulsa at #11 Oklahoma State, Houston at Baylor, #24 Appalachian State at Marshall, #14 UCF at Georgia Tech, and #17 Miami at #18 Louisville. Fearless Rick's Pro and College Football Picks, 9/18/2020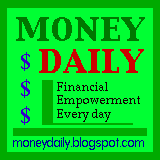 Business, Money, Financial News for the Week of September 13 - 19, 2020
Friday: Stocks Slide Into Friday, Looking To End Two Week Skid
Thursday: It's Constitution Day; Fed Signals Zero Fed Funds Rate Until 2023; Initial Jobless Claims 860,000; Markets Tanking
Wednesday: How Big A Bubble Can The Fed Blow And How Low Can Interest Rates Go?
Tuesday: Wall Street Entirely Detached From Economic Reality
Sunday/Monday: WEEKEND WRAP: Stocks Fall For Second Straight Week; Oil Skids; EU Seeks Digital Currency
Money Daily, 9/13-9/19/2020
NFL Football Kicks Off with Fearless Rick's Week 1 Picks
Super Bowl champion Kansas City hosts Texas on Thursday night to open the season. On Sunday, key games include Seattle at Atlanta, Cleveland at Baltimore, Green Bay at Minnesota, Tampa Bay (with Tom Brady) at New Orleans. Dallas visits the LA Rams on Sunday night. Monday night features two games: Pittsburgh at the NY Giants and Tennessee at Denver. Fearless Rick's Pro and College Football Picks, 9/10/2020
NCAA College Football Week 2 Picks
More games this weekend, but only a few that figure to be competitive. #1 Clemson and #5 Oklahoma see action. ACC opener for Georgia Tech and Florida State; Duke travels to Notre Dame; #18 North Carolina hosts Syracuse. Fearless Rick's Pro and College Football Picks, 9/10/2020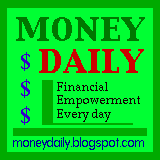 Business, Money, Financial News for the Week of September 6 - 12, 2020
Friday: Senate Bails On Coronavirus Relief Package; Congress Needs To Go Back On Vacation... Forever
Thursday: Stocks Bounce, Jobless Claims Remain Elevated, Wall Street Braces For More Panicky Selling
Wednesday: Rough Day On Wall Street As Second Phase Of Bear Market Gets Underway
Sunday/Monday: WEEKEND WRAP: Stocks Battered, Protests Expand, Congress, Federal Reserve Readying Unveiling of Digital Dollar
Money Daily, 9/6-9/12/2020
Under the COVID Cloud, College Football Gives It a Go
There actually were a couple (?) college games last week, but there are nine, count 'em, nine games this weekend to start off the college football season. Put this one under the "better late than never" category. Rick has his Fearless picks ready to rock. Fearless Rick's Pro and College Football Picks, 9/3/2020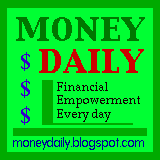 Business, Money, Financial News for the Week of August 30 - September 5, 2020
Friday: Thursday's Stock Slide Tempered By August Non-Farm Payrolls at 1.371 Million, Unemployment Rate, 8.4%
Thursday: Stocks Rip Higher, Unemployment Claims Down Due to Labor Dept. Adjustment (?), Sturgis Biker Death Reported
Wednesday: True Value Of Silver Is $414.81 Per Troy Ounce; More on COVID-19 Government/Media/Medical Collusion
Tuesday: COVID Hoax Continues Despite Evidence Of Massive Over-Reporting, Government, Media, Medical Collusion
Sunday/Monday: WEEKEND WRAP: Stocks Up 9-14% Since July 2; Buffett Goes For Gold; Powell's Jackson Hole Speech Sinks Bonds, Helps Precious Metals
Money Daily, 8/30- 9/5/2020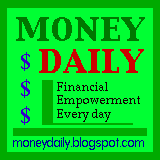 Business, Money, Financial News for the Week of August 23 - August 29, 2020
Friday: The Whole Story Out of Jackson Hole Is Inflation; "Woke" Protests Cancel Sporting Events
Thursday: NASDAQ Up 75% Since March 23; 30 Million Unemployed; 2Q GDP Down 31.7%
Wednesday: Dow Jones Industrial Average About To Undergo Huge Changes Adding Amgen, Honeywell and Salesforce.com
Tuesday: How Much Is An Ounce Of Gold Really Worth? First Attempt At Valuation
Sunday/Monday: WEEKEND WRAP: Superficial Stability In Markets Mask Advancing Underlying Economic Issues
Money Daily, 8/23- 8/29/2020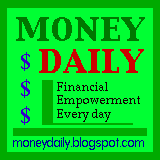 Business, Money, Financial News for the Week of August 16 - August 22, 2020
Friday: With Virus Fear Waning, The Political Election Cycle May Bore Americans To Death
Thursday: Mask Wearing: A Primer For Idiots, Zealots, and Skeptics
Wednesday: What Really Matters When The Wheels Fall Off And By What Authority Will Rights Be Protected
Tuesday: Gold, Silver Making Historic Bounce Back From Last Week's Raid
Sunday/Monday: WEEKEND WRAP: A Quiet Week Disrupted By Bond and Bullion Smackdowns; Congress Remains Of Questionable Value
Money Daily, 8/16- 8/22/2020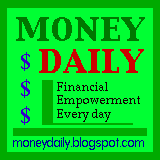 Business, Money, Financial News for the Week of August 9 - August 15, 2020
Friday: Markets Shaky As Congress Abrogates Responsibility On Coronavirus Stimulus Legislation
Thursday: Bankruptcies About To Go Ballistic As America's Nightmare Turns To Election Distraction
Wednesday: Gold, Silver Smashed Lower, Stocks, Bonds Follow Down But Nobody Is Selling Gold Or Silver
Tuesday: Fake Pandemic Ushers In Real Depression
Sunday/Monday: WEEKEND WRAP: Big Week for Silver; President Trump Delivers For America, Bypassing Inept Congress
Money Daily, 8/9- 8/15/2020
NEW MOSTLY MAGAZINES STORE NOW OPEN
Well, it only took 20 years, but Downtown Magazine's Mostly Magazine store is officially open for business. There are still many kinks being worked out, but there are items available for purchase and more on the way (an inventory of 5000+ magazines takes time to get them all listed). Feel free to browse and buy. Any issues will be dealt with promptly with exceptional customer service the #1 goal.
Mostly Magazines, 8/8/2020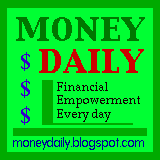 Business, Money, Financial News for the Week of August 2 - August 8, 2020
Friday: July Jobs Number Shows 1.76 Million Gain, Unemployment at 10.2%; Markets Not Overly Impressed
Thursday: 75 Years Out From Hiroshima, Silver Is Exploding The Futures Market and With Gold Will Decimate Global Currencies
Wednesday: Bond Yield Collapse Boosts Gold Over $2000; Silver Rips Higher; The Argentina Treatment: New Normal for Debt Settlement
Tuesday: We Are All In This Together, But You Are On Your Own
Sunday/Monday: WEEKEND WRAP: Hydroxychloroquine (HCQ), Zinc, America's Frontline Doctors and the COVID-19 Tipping Point
Money Daily, 8/2- 8/8/2020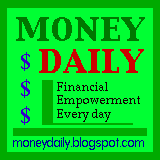 Business, Money, Financial News for the Week of July 27 - August 1, 2020
Friday: HCQ + Zinc = NO COVID; Hydroxychloroquine (HCQ) Debate Heats Up Despite MSM Effort to Quell the Uprising
Thursday: Double Whammy: Second Quarter GDP Shrinks by 32.9%; Initial Jobless Claims Rise Again || Fed Reiterates All-In Language; Treasury Bonds Yielding All-Time Lows
Wednesday: It's Time To Call Out Democrats, Media, Google, Facebook, ANTIFA and BLM for Their Fake Narrative, Censorship and CrimesTuesday: Gold and Silver Well Engaged in the War Against Fiat Currencies
Sunday/Monday: WEEKEND WRAP: US Dollar Scorched As Gold, Silver Shine; Bonds Bid, Stocks Flat, Oil Up
Money Daily, 7/27- 8/1/2020
What Bothers You Most About COVID-19?
Take the new Downtown Magazine COVID-19 poll to express your opinion on what bothers you most about the "pandemic." It's completely free, unscientific, and harmless, unlike the coronavirus. Is it the lockdowns, kids at home all the time, social distancing, or something else that's bothering you? See what others think and add your own voice.
COVID-19 Poll, 7/25/2020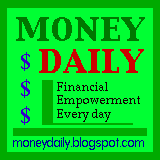 Business, Money, Financial News for the Week of July 20 - July 26, 2020
Friday: Bonds Signal Stock Rally Running On Fumes
Thursday: Zucchini Won't Cure COVID-19, But It's Better Than Wearing A Mask; Gold Seeks New High
Wednesday: What's In Your Wallet? CapitalOne Stumbles Into Zombie Zone; Gold, Silver Continue Explosive Rallies
Tuesday: Silver Up and Away Like a Rocket Ship to Mars; Precious Metals Among 2020 Top Performing Assets
Sunday/Monday: WEEKEND WRAP: Major Banks Put On Happy Face With Stunning Second Quarter Postings; Gold, Silver Continue Advance
Money Daily, 7/20- 7/26/2020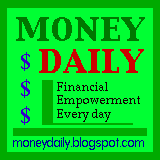 Business, Money, Financial News for the Week of July 13 - July 19, 2020
Friday: Banks Earnings Show Big Score for Wall Street, Not Much Hope for Main Street
Thursday: Bank Of America Posts Earnings, Sets Aside $5 Billion For Credit Losses; Logic Sees Through COVID Crisis
Wednesday: Bank Earnings Continue to Shock and Awe As Goldman Sachs, PNC Blow Out Expectations
Tuesday: JP Morgan Chase, Citigroup, Wells Fargo Release Second Quarter Results; Loan Loss Provisions Rise Significantly
Sunday/Monday: WEEKEND WRAP: Banks To Report All Week As Second Quarter Earnings Season Gets Underway; Gold, Silver Soar
Money Daily, 7/13- 7/19/2020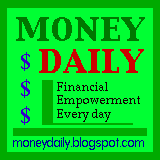 Business, Money, Financial News for the Week of July 6 - July 12, 2020
Friday: Teetering On The Brink: US, Global Economies Reeling From Virus, Lockdowns; Bank Earnings Next Week
Thursday: Rise of Gold and Silver Signaling the End of Fiat Currencies, Bad Government, Fake News
Wednesday: Did Paychex's Earnings Improve Upon the Signal:Noise Ratio for the General Economy and Stock Market?
Tuesday: What Paychex Earnings Report Tells About The Pandemic, Lockdowns, the Future
Sunday/Monday: WEEKEND WRAP: Second Quarter Ends on High Note, Though Systemic Banking Collapse Is Still Feared
Money Daily, 7/6- 7/12/2020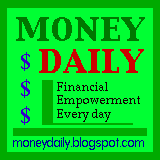 Business, Money, Financial News for the Week of June 29 - July 5, 2020
Thursday: It's Time to Say Good Bye to China
Wednesday: Credit World May Become A Battlefield If FICO and Square Butt Heads; Silver on the Move; ADP Fairy Tales
Tuesday: Boeing Leads Stocks Another Bump Higher; What Your Life Will Be Like in 2021 and Beyond
Sunday/Monday: WEEKEND WRAP: Stocks Slide; Island Reversal Seen; Gold, Silver Soar; Treasuries Flatline; Argentina On The Ropes
Money Daily, 6/29 - 7/5/2020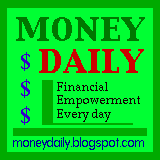 Business, Money, Financial News for the Week of June 22-28, 2020
Friday: COVID Scamdemic: Texas, Florida, California COVID Case Increase The Result of 70% More Testing
Thursday: Wealth As a Relative Term With Blinders (and Masks) Off
Wednesday: Who Is and Who Isn't Prepared for an Unknowable Future
Tuesday: Why An Hourly Wage Is Such a Bad Idea
Sunday/Monday: WEEKEND WRAP: Fake COVID Data, Faulty HCQ Studies, Bailouts for Zombies, Secret Handshakes, Excessive Lying and Bunk
Money Daily, 6/22 - 6/28/2020
Fearless Rick's 2020 Belmont Stakes Picks
With the Triple Crown turned upside down due to the COVID virus, the Belmont Stakes, usually the third jewel of the will this year be the first leg of the test for three-year-old thoroughbreads. Fearless Rick breaks it down and offers some picks as a ten-horse field goes to the post at 5:42 pm in Belmont Park's 10th race.
Fearless Rick's Picks Special, 6/20/2020
Update: June 21: Trifecta. NAILED IT!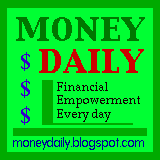 Business, Money, Financial News for the Week of June 15-21, 2020
Friday: The Fifth Rail of Your Own Protest Movement and Freedom Is Solar Power
Thursday: How to Become Your Own Protest Movement
Wednesday: Stocks Gain On Sensational Retail Report; NASDAQ Re-Approaching Record Highs
Tuesday: Stocks Stutter, Rise On Fake Fed News; Federal Debt Surges Past $26 Trillion; Argentina Default Triggers CDS
Sunday/Monday: WEEKEND WRAP: Markets Skid, Ending Three-Week Win Streak As Rally Falters; Gold, Silver Continue Abusing Futures Pricing; Treasuries Rally
Money Daily, 6/15 - 6/21/2020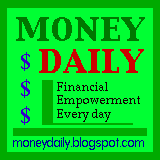 Business, Money, Financial News for the Week of June 8-14, 2020
Friday: So Much for That V-Shaped Recovery as Dow Sheds 1861 Points, NASDAQ Drops 527
Thursday: Fed To Keep Rates At ZERO Through 2022; Are Gold and Silver Investors Batty?; Implications of Global Madness
Wednesday: Not Much of an Ouchie for Stocks in Advance of FOMC Party
Tuesday: NASDAQ Makes New All-Time High As Protests, Coronavirus Continue, FOMC Meets
Sunday/Monday: WEEKEND WRAP: Did The BLS Cook The Books On May's Jobs Report?; Despite Stock Euphoria, The Crisis Will Continue
Money Daily, 6/8 - 6/14/2020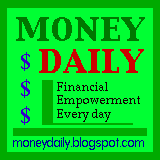 Business, Money, Financial News for the Week of June 1-7, 2020
Friday: Markets Await May Jobs Data
Thursday: Fed Expands MLF Program To States, But Rates Are Too High For Widespread Participation
Wednesday: Nothing Can Stop The Mighty Fed Printing Press And Back Room Bookkeepers
Tuesday: Nationwide Looting, Rioting Appears A-OK for Corrupt Wall Street Money Managers
Sunday/Monday: WEEKEND WRAP: Violent Protests... What Did You Expect? Civil Unrest Sweeps Across America
Money Daily, 6/1 - 6/7/2020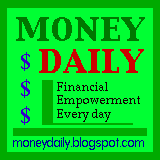 Business, Money, Financial News for the Week of May 25-31, 2020
Friday: Trump Ramps Up Social Media Battle; Argentina Continues Defaulting; Gold, Silver Premiums Persist
Thursday: Violence Erupts In Minneapolis As Stocks Edge Higher, Closer to All-Time Levels, Fueling America's Outrage: 40 Million Unemployed
Wednesday: Fed Reduces Bank Reserve Requirements to ZERO Nationwide; Hydroxychloroquine Proves Effective; Stocks Gain; Gold, Silver Mashed
Sunday/Monday: WEEKEND WRAP: Governments Throw $$$ Billions At Drug Companies; Mall Rents Go Unpaid; Unemployment Soaring; Stocks Higher
Money Daily, 5/25 - 5/31/2020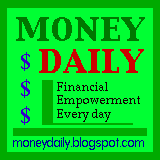 Business, Money, Financial News for the Week of May 18-24, 2020
Friday: Stocks Take A Break, But Should Not Be At These Obscene Levels; Dividend Cuts Rampant
Thursday: Dear President Trump: Please Fire Dr. Fauci and Dr. Birx and Shut Down the CDC
Wednesday: Brave New World Beckons As Algos Gone Wild Erase Vaccine Hopes, Feds Try Keeping Up With Lockdown Liftings
Tuesday: Profiteering Politicians, Slick Money Managers Make Hay on Possible COVID-19 Vaccine Headlines
Sunday/Monday: WEEKEND WRAP: Stocks Split, Dow Suffers; Gold, Silver At Record Prices On eBay's Price Discovery Market
. Money Daily, 5/18 - 5/24/2020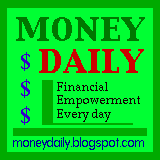 Business, Money, Financial News for the Week of May 11-17, 2020
Friday: Stocks Post Weak Gains Ahead of April Retail; Gold, Silver Bid, Approaching Breakout Levels
Thursday: Intent on Self-destruction, the Fed and Washington Politicians Should Be Encouraged to Get On With It
Wednesday: Stocks Triggered By Federal Reserve EFT Buys, Negative Interest Rate Fears; PTJ Buys Bitcoin
Tuesday: Universal Basic Income (UBI) On the Table in Washington, DC; Gold, Silver Looking More Enticing
Sunday/Monday: WEEKEND WRAP: Fed Fiat Funny Money Has Managed to Short-Circuit the Crisis, for Now
. Money Daily, 5/11 - 5/17/2020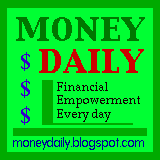 Business, Money, Financial News for the Week of May 4-10, 2020
Friday: Are Markets Awakening to Reality? Gold, Silver, Bonds Higher; Stocks, Oil Lose Momentum As Argentina Approaches Default, US April Job Losses 20.5 Million
Thursday: Deflation, Inflation, Hyperinflation, Signal to Noise Ratio, Gold, Silver, and the End of the Dollar
Wednesday: Crashing Companies Slash Dividends; ADP Finds 20 Million Jobs Lost in April; Mortgage Rates at All-Time Lows
Tuesday: The Fraud Continues: States Defy Feds' Phony Recommendations; Treasury Self-Dealing With Federal Reserve; Remdesivir Fake Medicine
Sunday/Monday: WEEKEND WRAP: Stocks Flat As States Begin to Reopen; COVID-19 Still Wreaking Havoc on Lives, Markets
. Money Daily, 5/4 - 5/10/2020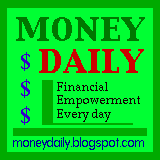 Business, Money, Financial News for the Week of April 27-May 3, 2020
Friday: The World Has Been Hoaxed; Hydroxychloroquine Works; Rent Strike, Mass Protests On Tap for May 1
Thursday: More Stock Fakery As Indices Jump On Remdesivir Hope, Fading -4.8% GDP; Dividend Cuts Continue
Wednesday: Recession Arrives as First Quarter GDP Contracts By 4.8%; Companies Cutting Dividends at Record Pace
Tuesday: Bailout Nation: Careening Toward the Zombie Apocalypse
Sunday/Monday: WEEKEND WRAP: COVID-19 A Massive Scam Perpetrated At the Highest Levels, Media, Industry, Finance Complicit
. Money Daily, 4/27-5/3/2020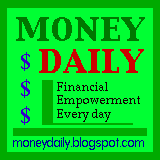 Business, Money, Financial News for the Week of April 20-26, 2020
Friday: Banks Profit From Coronavirus; Governments Equivocate; Fed Keeping Stocks Afloat
Thursday: Neo-Feudal Living Through Mainstream Media Propaganda Financed By Big Pharma
Wednesday: Where Are We, And Where Are We Going?
Tuesday: The Bubble Has Been Popped; All Fiat Currencies Will Become Worthless; The New Normal Will Be Absurd
Sunday/Monday: WEEKEND WRAP: Americans Angered Over Lockdowns, Unfairness; Government Proposes Re-Opening
. Money Daily, 4/20-4/26/2020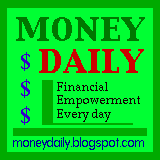 Business, Money, Financial News for the Week of April 13-19, 2020
Friday: As States Prepare to Reopen Economies, Is The Coronavirus and COVID-19 Crisis a Complete Fake?
Thursday: Civil Disobedience 2020 Style: Anti-Government Protests Spreading Across States
Wednesday: The COVID-19 Cure Figures To Be Far Worse Than The Disease As The World Enters A Global Depression
Tuesday: Stocks Fail to Extend Rally; Oil Flat; JP Morgan, Wells Fargo Declare 1Q Earnings
Monday's WEEKEND WRAP: Stocks: Best Week Since 1938; Unemployment Hits 16.8 Million; The Case for $100 Silver
. Money Daily, 4/13-4/19/2020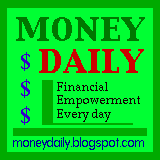 Business, Money, Financial News for the Week of April 6-12, 2020
Thursday: US Federal Government Disrespects Its People; $2 Trillion To Wall Street While Citizens Wait for Checks
Wednesday: Turnaround Tuesday Wipes Out Massive Stock Gains; Oil Lower; Gold and Silver Nearly Unobtainable
Tuesday: Stocks Rocket Higher on Hopes COVID-19 Threat Has Peaked; Gold Silver Remain in Short Supply with Hefty Premiums
Monday's WEEKEND WRAP: COVID-19 Crisis Will Peak Within Three Weeks, but the Economic Crisis Will Continue for Years
. Money Daily, 4/6-4/12/2020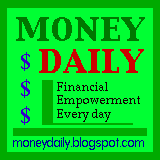 Business, Money, Financial News for the Week of March 30 - April 5, 2020
Friday: Government Deception, Corruption and Incompetence Are Killing Developed Nations
Thursday: 6.64 Million Unemployment Claims; Stocks Take a Hit; Gold, Silver Selling at Premium
Wednesday: Dow, S&P Mark Worst 1st Quarters Ever; Stocks Poised for Lower Open; Gold, Silver Markets in Turmoil
Tuesday: As Usual, Government Solutions Are Wrong, Damaging the Economy as COVID-19 Ravages the Planet;
Monday's WEEKEND WRAP: Coronavirus Will Kill Many, but Government Response Has Killed the Economy
Downtown Magazine now offers a week's worth of financial news, updated daily on a single page. Money Daily, 3/30-4/5/2020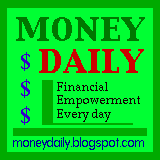 Business, Money, Financial News for the Week of March 23-29, 2020
Thursday: Dow, S&P Gain Third Straight Day; Fed Buying Evident
Wednesday: Senate Approves $2.2 Trillion COVID-19 Relief Bill, Sends to House; Unemployment Claims Skyrocket to 3,283,000
Tuesday: As Senate Seeks $2 Trillion Coronavirus Relief Package, Stocks Roar to Record Gains; Gold, Silver Rebound
Monday: Stocks, Bond Yields Tumble, Gold, Silver Sold Out at Most Dealers as Legislators Work on Stimulus Package
Sunday's WEEKEND WRAP: Wall Street Suffers Worst Week Since 2008; Economy in Shambles and Worsening; COVID-19 Wrecking Central Banks, Sovereign Governments
Downtown Magazine now offers a week's worth of financial news, updated daily on one page for convenience. Money Daily, 3/23-29/2020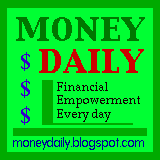 Business, Money, Financial News for the Week of March 16-23, 2020
Monday: Following Massive Declines, Wall Street, Global Markets Brace For Recessions, Bankruptcies, Deficits
Stocks Gain Tuesday, Busy Fed Monetizes Stocks Amid Spreading COVID-19 Virus.
Wednesday: Wall Street Endures Another Wicked Day of Losses; Oil At Multi-Decade Lows; Gold, Silver Decoupling
Thursday: Stocks Bounce As News Suggests Possible, Readily-Available COVID-19 Treatments May Be Effective
Downtown Magazine now offers a week's worth of financial news, updated daily on one page for easy access. Money Daily, 3/16-23/2020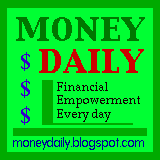 Following Massive Declines, Wall Street, Global Markets Brace For Recessions, Bankruptcies, Deficits
Suffering the largest point losses in history, US stock indices were battereed as never before, falling by nearly 13%, with the Dow off by almost 3,000 points. The Fed has cut interest rates to zero, launced another round of QE, but it hasn't helped slow the market declines and more trouble lies directly ahead. Money Daily, 3/17/2020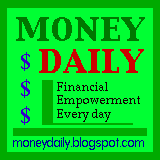 WEEKEND WRAP: Cancel Everything Else, But Stock and Bond Markets Will Remain Open
Even with a rip-your-face-off rally to close out the week on Friday, stocks suffered one of their worst weeks ever, with indices down between 8 and 12 percent. Not only were equities affected by the impact of COVID-19, but bonds and precious metals were also beaten down without mercy. With the entire planet now on pandemic virus watch, money needs to be closely monitored. Money Daily Special, 3/14/2020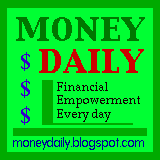 Global Crash: Stocks Battered Across All Markets; Central Banks, Governments Respond
US stocks suffered their worst percentage declines since the 1987 market crash, and the major indices fell victims to the largest point losses in history. Stocks are firmly in bear markets around the world in every developed nation. Coronavirus has dealt what looks to be a fatal blow to the global economic system. Closures, cancellations, travel bans are widespread. Central Bank promises of liquidity and government response to the crisis already appear feeble and inadequate. Money Daily Special, 3/13/2020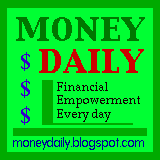 Dow Breaks Down Into Bear Market, Down 20% From All-Time Highs
On Wedensday, the Dow Jones Industrial Average fell by more than 1,400 points, ending the 11-year bull market that persisted since the Great Financial Crisis of 2008-09. After a speech by President Trump Wednesday night, stocks opened briefly but were shut down for 15 minutes as the -7% circuit breaker was triggered on the S&P 500. Coverage will continue through the trading session. Money Daily Special, 3/12/2020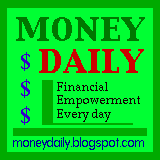 Record Rise on NASDAQ; Big Gains on Dow, S&P Relieve Bear Market Fears... for Now
Coverage of the continuing coronavirus COVID-19 global crisis continues a day after the NASDAQ sets another point-gain record and the Dow, NYSE, and S&P 500 rise away from bear market territory. Trouble looms large as US markets anticipate the opening bell. Money Daily Special, 3/11/2020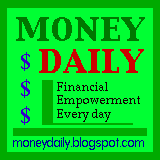 Stocks Lose Record Amounts, Treasury Bond Yields Smashed As COVID-19 Begins Taking Its Toll
As coronavirus (COVID-19) ravages societies and economies around the world, the after-effects are beginning to take a serious toll on the global economy, the latest instance being Saudi Arabia's oil production increases and price decreases to pressure competitors in the oil business. A collapse in the price of oil is rippling over into stocks, with international markets down anywhere from three to seven percent. Money Daily Special Report, 3/10/2020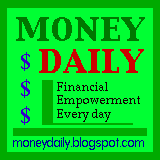 Weekend Wrap: This Is Bad; Oil Crashes; Stock Futures Limit Down; Global Market Panic in Progress
As coronavirus (COVID-19) ravages societies and economies around the world, the after-effects are beginning to take a serious toll on the global economy, the latest instance being Saudi Arabia's oil production increases and price decreases to pressure competitors in the oil business. A collapse in the price of oil is rippling over into stocks, with international markets down anywhere from three to seven percent. Money Daily Special Report, 3/9/2020
After Big Wednesday Rally, Stocks Likely to Weaken on Thursday
A big rally on a day in which Super Tuesday results and the Fed's 50 basis point rate cut took over headlines from COVID-19, is probably filled with false hope as coronavirus news worsened as Wednesday night turned to Thursday morning. US stocks are poised to fall precipitously, following Europe's lead lower. Money Daily Special Report, 3/5/2020
Coronavirus (COVID-19) Crushes Stocks, Commodities, Oil, Gold, Silver; Crisis Accelerating
Though the coronavirus that has spread outward from its roots in China has to date killed only one American, but the effect from the virus on financial markets was severe, as stocks entered correction territory last week and other asset classes were similarly affected. Money Daily's Weekend Wrap has focus in this special report. Money Daily Special Report, 3/1/2020
SUPER BOWL LIV (54)
The Kansas City Chiefs, champions of the AFC, meet the San Francisco 49ers, champs of the NFC, in Super Bowl 54 on Sunday, February 2nd, at 6:30 pm ET in Miami's Hard Rock Stadium. The Chiefs will be looking for their second Super Bowl rings on the 50th anniverasary of their first. San Francisco is seeking a sixth Super Bowl victory, in their first appearance since 1994. Fearless Rick and the trusty coin have picks and analysis for the big game.
Super Bowl Scores (1-53)
Super Bowl Quiz
Fearless Rick's Pro and College Football Picks, 1/30/2020
NFL Conference Championship Picks by Fearless Rick and Coin Flip
AFC and NFC Championships are set for Sunday, January 19 with the first game having the Tennessee Titans traveling to play the Chiefs
at Kansas City in the AFC. The NFC champion will be crowned
later in San Francisco, where the 49ers host the Green Bay Packers. Fearless Rick breaks down all four teams and both games, and, along with the Coin Flip, offers analysis, perspective and a definitive pick for each game, the winners heading to the Super Bowl in two weeks. Fearless Rick's Pro and College Football Picks, 1/15/2020
NCAA National Championship
It's Tigers vs. Tigers as #3 Clemson tackles #1 LSU in college football's national championship. Fearless Rick has all the stats and analysis, picks and the coin flip selection. This one is for all the marbles as LSU tries to upend defending national champion Clemson. An epic battle in the Peach Bowl College Football Playoff Final is ensured. Fearless Rick's Pro and College Football Picks, 12/31/2019
NFL Divisional Playoff Picks by Fearless Rick and Coin Flip
The playoffs move to the divisional round, Saturday:
4:35 pm Minnesota Vikings at San Francisco 49ers (-7, 44 1/2)
8:15 pm Tennessee Titans at Baltimore Ravens (-10, 47)
Sunday: 3:05 pm Houston Texans at Kansas City Chiefs (-10, 51)
6:40 pm Seattle Seahawks at Green Bay Packers (-4, 47)
Fearless Rick's Pro and College Football Picks, 1/8/2019
NFL Wild Card Weekend Picks by Fearless Rick and Coin Flip
Four big games this weekend as the NFL post-season gets underway. On Saturday, the Buffalo Bills visit the Houston Texans and the New England Patriots host the Tennessee Titans. Sunday showcases the NFC, as the Minnesota Vikings travel to play the New Orleans Saints and the Phialdelphia Eagles host the Seattle Seahawks from the formidable NFC West. Fearless Rick's Pro and College Football Picks, 1/3/2019
Fed's QE is The Big Short Revisited
With the Fed continuing to inject hundreds of billions of dollars into the Wall Street casino, similarities to the Great Financial Crisis and weaknesses of the system are emerging in a manner both bigger and more pernicious than before. The book and film "The Big Short" details the underpinnings of the sub-prime episode and subsequent crash. Bigger bubbles are being blown today. Money Daily, 1/3/2019
-------------------